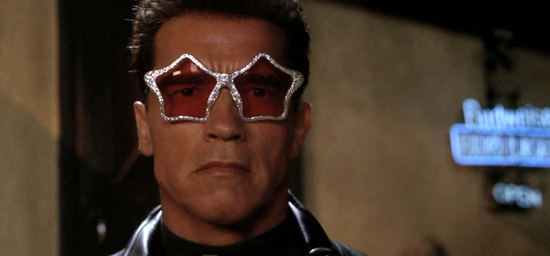 This week on The Flickcast, Chris and Joe are back once again and ready to talk all things geek. That, of course, means movies, TV, comics and even a little tech thrown in, just for fun.
This week's episode includes discussions about the programming on Netflix, the Breaking Bad spin-off with Bob Odenkirk, AMC's budget decisions, the deliberate pacing of The Walking Dead and the upcoming Doctor Who TV special.
Also discussed is the recent controversy surrounding a contest to draw the character Harly Quinn in a rather compromising situation, other DC editorial decisions and policies, Michael Biehn and Linda Hamilton rumored to be joining Arnold Schwarzenegger in the next Terminator movie, the observational powers of stunt men, new iPhones and a whole lot more. It's a big show and one you won't want to miss.
This weeks picks include Joe's pick of the movie The Chronicles of Riddick so you can see it before you watch the new one that's just come out. Chris' pick this week is the DIY Network TV series Make It Right, featuring Canada's second most trusted person: contractor Mike Holmes.
As always, if you have comments, questions, critiques, offers of sponsorship or whatever, feel free to hit us up in the comments, on Twitter, at Facebook, Google+ or via email.
Subscribe: Apple Podcasts | Spotify | Amazon Music | Stitcher | TuneIn | RSS