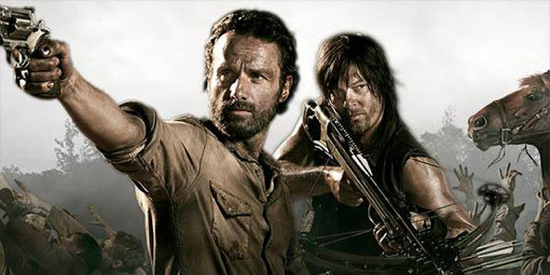 Chris and Joe are back again this week with a brand new episode of The Flickcast. That's right, two in a row! Amazing, right? Speaking of amazing, this week's episode includes lots of amazing topics covering all things geek.
Some of these amazing topics include new movie trailers like the one with Liam Neeson called Non-Stop, the new season of The Walking Dead, even more on Marvel's Agents of S.H.I.E.L.D., some of the boy's favorite podcasts (besides The Flickcast), rebooted movie franchises and a whole lot more. Plus, Joe goes into his favorite announcements from the recent New York Comic Con and shares his thoughts on DC's "New" 52.
Picks this week include Joe's pick of the Kickstarter campaign for artist Chad "Blacky" Shepherd called Blacky's Beauties and Chris' pick of the amazing (there's that word again) new Blu-ray of Pacific Rim. You want it, believe us. It's that good.
As always, if you have comments, questions, critiques, offers of sponsorship or whatever, feel free to hit us up in the comments, on Twitter, at Facebook, Google+ or via email.
Subscribe: Apple Podcasts | Spotify | Amazon Music | Stitcher | TuneIn | RSS