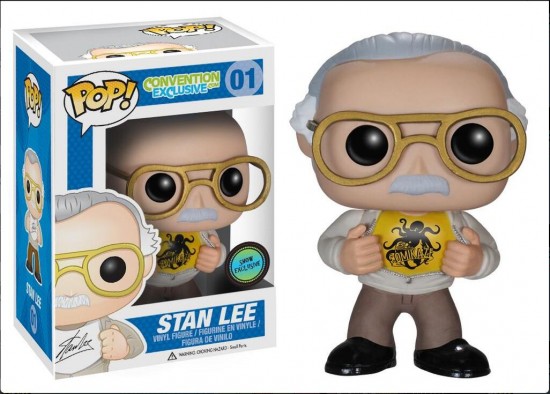 This being my first year in Los Angeles, I am able to go to a lot of events for the first time. Even though I sadly missed New York Comic Con since it started, I have been able to attend things like WonderCon, VidCon and will be attending my first Stan Lee's Comikaze. I always love my first time at a new con and this one looks like it is going to be an awesome one. I have a bunch of friends hosting and appearing on panels, there look to be some awesome exclusives on the floor and I will be attending a con for the first time officially as a panelist.
First off, I'll take care of my shameless plug. I am going to be on the panel for That Cosplay Show. With my job, I have been lucky enough to get in touch with so many people in the cosplay world that they invited me to be on their panel. (No, I will not be in cosplay for it.) The panel will take place Sunday, November 3rd at 11 AM in room 308AB. The description reads: " World premiere of a new series called "That Cosplay Show," A totally unreal look at the lives and challenges faced by those who strive to emulate their favorite super heroes starring Khary Payton, Grant Imahara, Stephanie Lemellin, and Chloe Dykstra."
There are also some friends of The Flickcast who are having panels you should check out if you're going to be out here. Chrissy Lynn of Threadbanger will be on the Cosplay Makeup 101 panel on Friday at 2. Chrissy will also join League of S.T.E.A.M. members on the Steampunk in Pop Culture panel on Saturday at 2. Kristen Nedopak and Tom Grey will be on the 2014 Geekie Awards panel Sunday at 2. Geekscape's John London and FJ DeSanto will be hosting Giant Kaiju Monsters vs. Men in Suits Attack Japan at 2:30 on Sunday.
Finally, the exclusives. If you check out the Stan Lee's Comikaze twitter feed at @StanLeeComikaze you'll see they've done an awesome job of showcasing the exclusive collectibles from the show. Like the Stan Lee Pop (seen in the banner), there is also an exclusive Standor Masters of the Universe that will be soon on my shelf. Possibly the most disturbing is a Blanka styled Hello Kitty. I don't know if I need to buy it… or kill it with fire. And of course our friends from Loot Crate will be their too.
Make sure to check back after the weekend for a Comikaze recap and hopefully some great video footage to go with it.