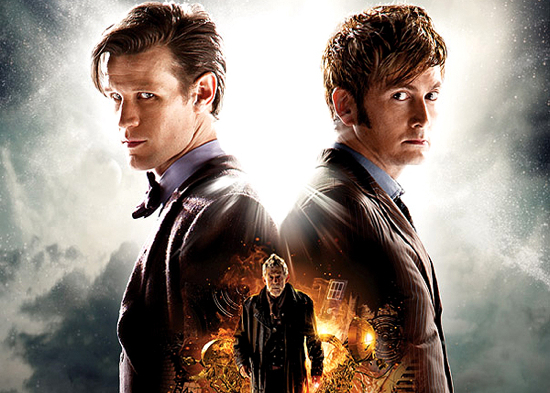 We don't usually believe in releasing teasers right before actual trailers. It's mostly kinda lame. However, when the teaser in question just happens to be about the upcoming 50th Anniversary of Doctor Who, we make an exception.
With just 15 days to go before the 50th anniversary, BBC America has got quite a few things going on that will lead up to the global simulcast of the anniversary special, Doctor Who: The Day Of The Doctor. Starting on November 18t, the channel will run marathons and primetime specials including a look into the science behind the series, a look back at departing Time Lord Matt Smith's tenure, and Smith and David Tennant will be guests on The Graham Norton Show.
On November 22nd, BBC America will premiere the new Doctor Who film, An Adventure In Space And Time, which documents the genesis of the character and gives insight into his enduring popularity. They will also release a full trailer for Day Of The Doctor, which stars Smith, Tennant, Jenna Coleman, Billie Piper and John Hurt, tomorrow.
Until then, here's a little taste of what you can expect. After the break, of course.