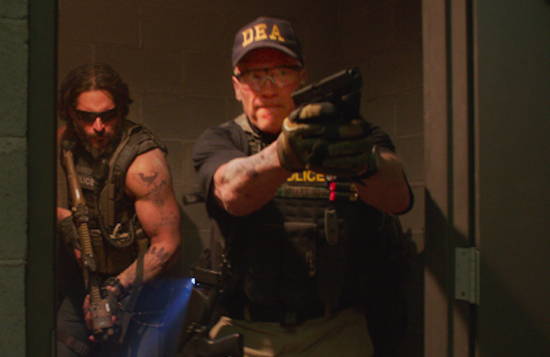 If there's one action icon from the 80's you can always count on, it's Sylvester Stallone. But this particular post isn't about him.
Instead, it's about that other 80's action icon you can pretty much always count on: Arnold Schwarzenegger. Once his stint in the California Govenor's mansion was over, Arnold went back to movies full time. Those releases haven't been met with the same, shall we say, enthusiasm as his earlier efforts.
This new one, callled Sabotage, looks to change all that. Here's the synopsis:
In "Sabotage", Arnold Schwarzenegger leads an elite DEA task force that takes on the world's deadliest drug cartels. When the team successfully executes a high-stakes raid on a cartel safe house, they think their work is done – until, one-by-one, the team members mysteriously start to be eliminated. As the body count rises, everyone is a suspect.
Well, that won't end well — especially for the drug dealers. Check out a trailer for Sabotage, which in addition to Arnold features Sam Worthington, Olivia Williams, Terrence Howard, Joe Manganiello, and Mireille Enos, after the break.