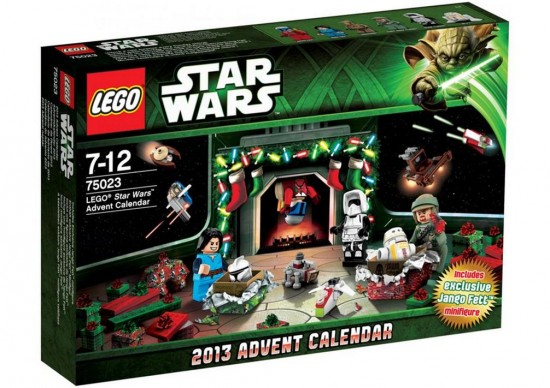 With the holiday season already in full effect, the countdown to Christmas is officially underway. The Whiskey and Waffles team decided that the best way to prepare for Christmas is to have a daily video unboxing our LEGO Star Wars Advent calendar. In the spirit of the holiday, we've invited a bunch of our friends to join us in the unboxing process too.
During the month of December, every day the Whiskey and Waffles YouTube channel will add a new video every day opening up a new day on the LEGO Star Wars Advent calendar with a bunch of our YouTube friends. Make sure to check back every day to see WallE and I along with our guest stars Max No Sleeves, Tom from Mars Rising Films, Davis of the Warp Zone, Carissa Blades of Big Funny Pink Bunny, We are Manchildren and Landon from Science and Fiction Films.
Below you'll see the playlist starting on Sunday's Day 1 video and you can follow along with us all month. And the LEGO Star Wars Advent Calendar is still on sale so you can get a hold of it for your loved ones this holiday.