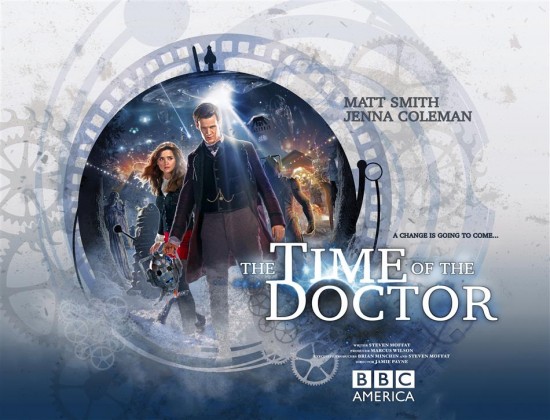 Christmas started early today as the BBC released a hand full of images and promotional art from the Doctor Who Christmas Special episode The Time of the Doctor. As viewers of the show are aware, this episode marks the last for Matt Smith as his Doctor will be seen to regenerate into Peter Capaldi's incarnation at the end, foreshadowed by the tagline "A Change Is Going To Come…". There is nothing spoilery in the below images so feel free to view them without ruining the story.
The Time of the Doctor is written by Steven Moffat and directed by Jamie Payne. Jenna Coleman returns as companion Clara Oswald. Also starring are Mark Brighton, Sonita Henry, Orla Brady, James Buller, Tom Gibbons, Shelia Reid, Jack Hollington, Rob Jarvis and Tessa Peake-Jones.
It will air on the BBC in England and BBC America in the States on Christmas Day.