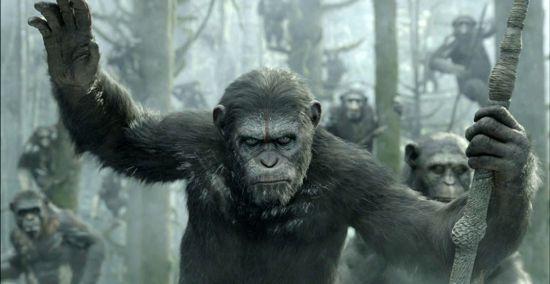 The recent reboot of Planet of the Apes was actually pretty good. Yeah, we were surprised too. Naturally, Fox is back with a sequel and there's a first trailer out today.
The amazing Andy Serkis is, of course, back as Caesar. The also amazing Gary Oldman is in the cast too as the leader of the human survivors of a virus that's decimated the planet.
In the film, the humans and apes are working together but soon, that truce is put to the test as events unfold pitting human against ape in a struggle to determine who will survive to rule the earth.
Our money is on the apes. Hail Caesar!
Check out the trailer after the break. Look for Dawn of the Planet of the Apes to hit theaters on July 11, 2014.