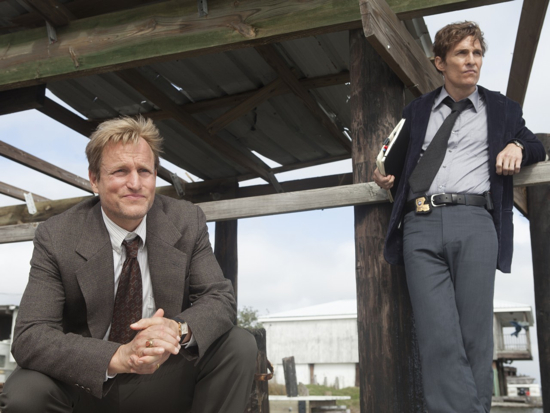 One thing we really love around here is a good, gritty detective story. If it's well done it can be riveting to watch and as the story unfolds the revelations can often be shocking and very satisfying. That's one of the hallmarks of a great show.
A prime example of this is HBO's latest drama True Detective, which stars Woody Harrelson and Matthew McConaughey and is written by Nic Pizzolatto. We won't spend a lot of time describing the show, but instead will say this: you should be watching it.
It's that good — especially if you're a fan of the aforementioned gritty, detective stories. This one's got grit to spare.
We've got a preview of the second episode to share with you today. Check it out after the break.
True Detective airs Sundays at 9/8C on HBO.