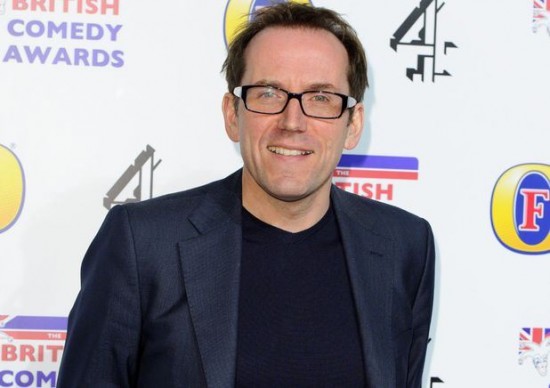 Ben Miller is set to star as a villain in a Doctor Who episode penned by Mark Gatiss. It will be the actor's first role on the British juggernaut, which returns later this year.
"As a committed Whovian, I cannot believe my luck in joining the Twelfth Doctor for one of his inaugural adventures," Miller said. "My only worry is that they'll make me leave the set when I'm not filming."
Rumors are swirling that Miller may be playing the Sheriff of Nottingham, or some Whovian iteration of the famous baddie. Last week, Tom Riley was cast in an upcoming Doctor Who episode and many are assuming he will be playing Robin Hood. The same rumors are naming other another recently announced guest star, Ian Hallard, as playing merry man, Alan-A-Dale.
For now, BBC America has not confirmed any role for Miller, except as a "storming villain" to go against Peter Capaldi's Doctor. Best known for being one half of the comedy duo Armstrong and Miller, the actor was recently seen in BBC's Death in Paradise as DI Richard Poole. Interestingly, Miller's comedic partner, Alexander Armstrong, already had a stint on Doctor Who, appearing in the 2011 Christmas Special as Reg Arwell.