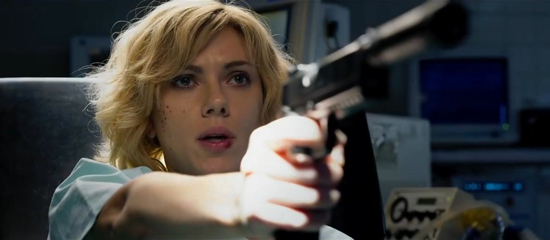 That whole "getting back on track" thing we were harping about before? Yeah, well, it worked this time. Sorta. We did get two episodes in a row, they just came out a day late each time.
Well, what are you gonna do, right? At least there's now a brand new episode of The Flickcast for you to enjoy. That's what counts.
As you would expect, this week Chris and Joe take on some new topics and revisit old ones. Some of these include the new season of Game of Thrones, casting news from the world of movies and TV, new trailers, a bit about the new Captain America movie, 3D movies, the beauty of language, safety on set and the dangers of helicopters.

Just listen. You'll enjoy it.
This week's picks include Chris' pick of the new Fire TV
 from Amazon (see his written review here) and Joe's pick of actress Scarlett Johansson. Why? Not why you think. Well, a little why you think.
As always, if you have comments, questions, critiques, offers of sponsorship, or whatever, feel free to hit us up in the comments, on Twitter, at Facebook, Google+ or via email.
Subscribe: Apple Podcasts | Spotify | Amazon Music | Stitcher | TuneIn | RSS