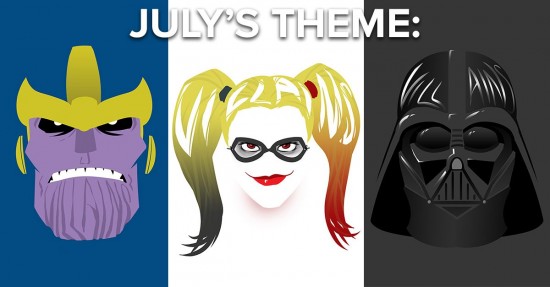 Hot on the heels of Comic-Con comes the next unboxing in the Loot Crate Wars series. For July and August, the guys at Loot Crate have created a two part crate. First, July kicked things off with Villains as its theme which started with an awesome super foe themed trailer on Loot Crate's own YouTube channel. In it is some of the baddest of the bad as you'll see in the unboxing video below.
Most notable of the Crate (while still trying to keep the article spoiler-free-ish) is a special variant comic for a number one that just came out from Marvel. Loot Crate's subscriber base has gotten so big that just by putting it in the July crate, they literally doubled the preorders of the book.
In this war, JC and WallE take it to Skylanders SWAP Force and its multiplayer arena mode to battle it out over the contents of the crate since sharing is not an option. If you want to get your own Loot Crate, you can do it with a special discount by heading to www.LootCrate.com/whiskeyandwaffles and make sure to use promo code: whiskeyandwaffles to get 10% off.
In August, the battle concludes with the Heroes crate. This is one you're going to want to get your hands on before the deadline. Each month, the new crate seems to keep selling out sooner and sooner and from the rumors JC and WallE have heard, this isn't going to be one you're want to risk missing out on.