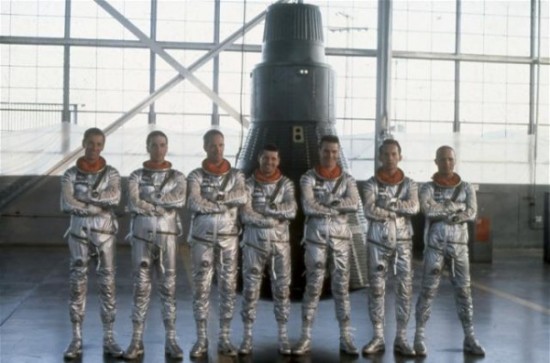 After a week off for various nonsense, we're back with an all-new episode of The Flickcast for your listening pleasure. This one, although it comes a day late, is not a dollar short . . . or something like that.
On this week's episode Chris and Joe discuss a bunch of new and recurring topics. Some of these include the new Jurassic World trailer, Chris Pratt's wardrobe, the new director of the Wonder Woman movie, the teaser for the trailer for the next Star Wars movie, more observations on AMC's The Walking Dead, Christophe Waltz as Blofeld in the next James Bond movie and a whole lot more, more, more.
Picks this week include Chris' pick of director Philip Kaufman's classic film The Right Stuff, based on the book by Tom Wolfe, and Joe's pick of the novel The Year of Dan Palace by Chris Jane.
As always, if you have comments, questions, critiques, offers of sponsorship, or whatever, feel free to hit us up in the comments, on Twitter, at Facebook, Google+ or via email.
Happy Thanksgiving!
Subscribe: Apple Podcasts | Spotify | Amazon Music | TuneIn | RSS