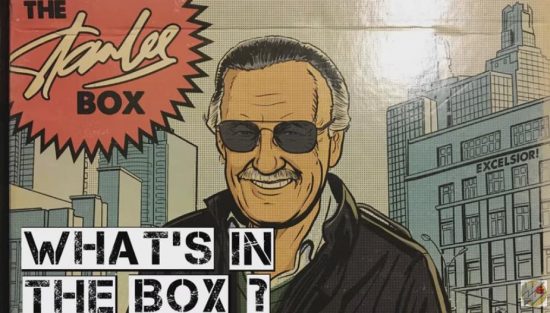 There are a LOT of box subscription services. There are so many that (according to Wikipedia) critics of subscription boxes have attempted to study their impact on the environment. But, those people suck and don't like seeing other people happy as far as we can tell. The Whiskey & Waffles team, on the other hand, are huge supporters of subscription boxes. And the latest they got a hold of is the Stan Lee Box.
Powered by Stan Lee's Pow Entertainment, JC got to check out one of the coveted first boxes of the new subscription service. Coming in at $49.99 for a single box (or $44.99 per box for a year long bi-monthly subscription), the Stan Lee box is on the upper tier when it comes to box cost. It is actually about $5 more per box than Loot Crate DX if you go off the standard plan so this means expectations are pretty high.
As you can see in the above video, the Stan Lee Box is pretty loaded. Coming in at a retail value of over $100 in items, there is a pretty distinct theme to this first box's contents. Three of the items tie to Stan himself. Of those three, the graphic novel memoir is by far the most interesting and something that we hadn't come across before in our travels.
The Captain America Q-Fig was also a favorite as Q-Figs aren't seen as often as Pops or even the Metal Die Cast figures which are dominating hobby shop and convention alike. It's important to note that not everything in the box is directly related to Stan. While the original Captain Marvel was a Stan Lee creator, the box contains a Carol Danvers version of the character. You can check out the video above for a look at all the items included.
The first of the series had a very strong Marvel vibe behind it as one would expect but from the look of their site, it is going to extend beyond that in future boxes. (Note two Batman action figures shown as examples on their ordering page.) Overall, the first box was a solid showing and it will be interesting to see what they follow up with in future versions.
(Disclaimer: The Stan Lee Box was provided for the writer free of charge)