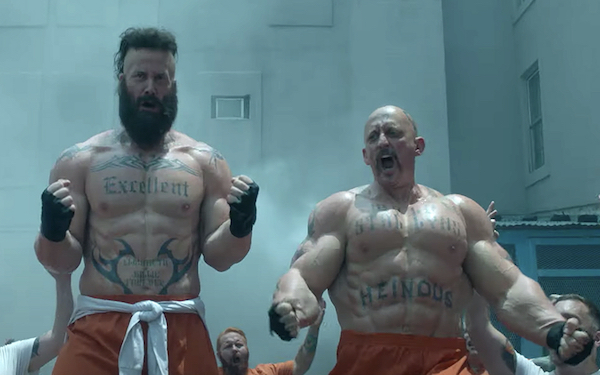 It's a brand new episode of The Flickcast. We're still doing this . . . and we couldn't be happier about it. We hope you are too.
On this episode Chris and Joe take a minute to talk about the show's newly-launched Patreon. Speaking of that, here's the link if you want to support the show: The Flickcast on Patreon. Thanks!
They also get into other topics including Bill and Ted Face the Music, the upcoming new TV version of Stephen King's The Stand, New Mutants, the upcoming Obi-Wan series, The Mandalorian, other Star Wars project ideas, Star Trek: Discovery, other Star Trek shows and, of course, the usual more.
Picks are back this week too. Yes! On this episode Chris picks the amazing, live D&D stream/series Critical Role and Joe takes the easy way and picks Bill and Ted Face the Music.
WARNING: This episode contains discussions about COVID-19, mental health and quarantine. We understand not everyone is in a place to talk about or hear discussions surrounding these issues. Please do what's best for you. Stay safe everyone.
As always, if you have comments, questions, critiques, offers of sponsorship or whatever, feel free to hit us up in the comments, on Twitter, Instagram or, yes, even Facebook. Or shoot us an email.
Also, here's that Patreon Link again, just in case you missed it the first thousand times. Thanks!
We're back baby!
Opening and end music by Kevin MacLeod under Creative Commons License
Subscribe: Apple Podcasts | Spotify | Amazon Music | Stitcher | TuneIn | RSS