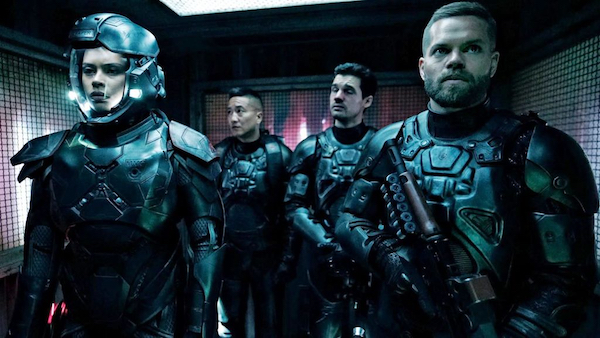 Hello! It's a new year and another brand new episode of The Flickcast to keep things going..
To commemorate the second episode of 2021 and the second (in a row!) episode that Joe has been able to be on, the boys stick to the basics and talk about some new and recurring topics. Some of these include the battle between art and commerce, HBOs' Westworld, The Mandalorian, the latest season of Star Trek: Discovery and the amazing new season of The Expanse.
It's another big show. Let's keep 2021 going in the right direction. Thanks for listening!
WARNING: This episode may contain discussions about COVID-19, mental health and quarantine. We understand not everyone is in a place to talk about or hear discussions surrounding these issues. Please do what's best for you. Stay safe everyone.
As always, if you have comments, questions, critiques, offers of sponsorship or whatever, feel free to hit us up in the comments, on Twitter, Instagram or, yes, even Facebook. Or shoot us an email. We don't mind.
Photo: Rafy/SYFY
Opening and end music by Kevin MacLeod under Creative Commons License
Subscribe: Apple Podcasts | Spotify | Amazon Music | Stitcher | TuneIn | RSS