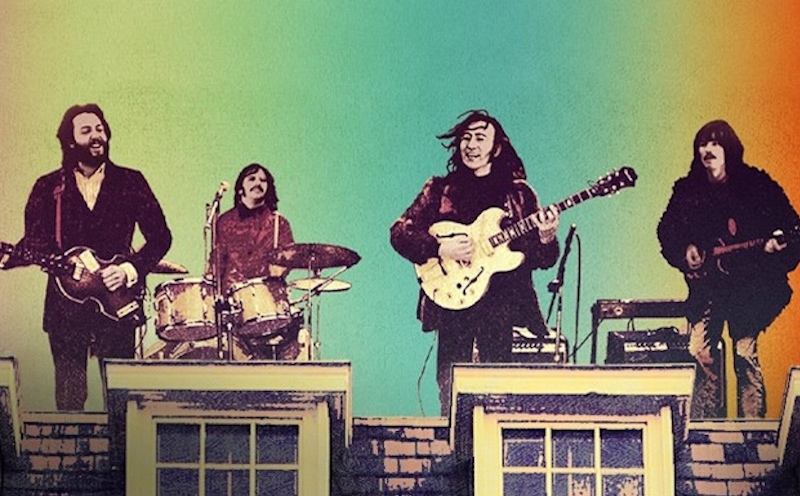 After a week off the "terrific two" have returned with a brand new episode of The Flickcast. The podcast about stuff nerds love. This week it's Episode 463: The Fine Print.
After some time to rest Chris and Joe get right back to work with discussions, observations and, yes, opinions on various new and recurring topics. So back to the usual shit then? Yes indeed.
Some of these topics include the new Marvel/Disney+ series Hawkeye, more on Star Trek: Discovery and the nature of Star Trek itself, the new trailer for season two of Raised By Wolves, "work for hire" and how that kinda sucks for creators, Peter Jackson and The Beatles: Get Back and a whole lot more. It's a big show literally bursting with ideas.
Picks are happening again this week with Chris and Joe both picking the monumental achievement that is The Beatles: Get Back. Yes, it's over eight hours of The Beatles. Yes, it's great and yes you should absolutely watch it.
If you like the show, please consider rating or reviewing it on Apple Podcasts, or your podcast app of choice. Every rating or review helps. And if you're really feeling it, consider becoming a patron and supporting the show on Patreon. That would be super cool.
Thanks for listening!
As always, if you have comments, questions, critiques, offers of sponsorship or whatever, feel free to hit us up in the comments, on Twitter, Instagram or, yes, even Facebook. Or shoot us an email. We don't mind.
Opening music by GoodB Music under Creative Commons License
End music by Kevin MacLeod under Creative Commons License
Image: Apple Corps Ltd.
Subscribe: Apple Podcasts | Spotify | Amazon Music | Stitcher | TuneIn | RSS