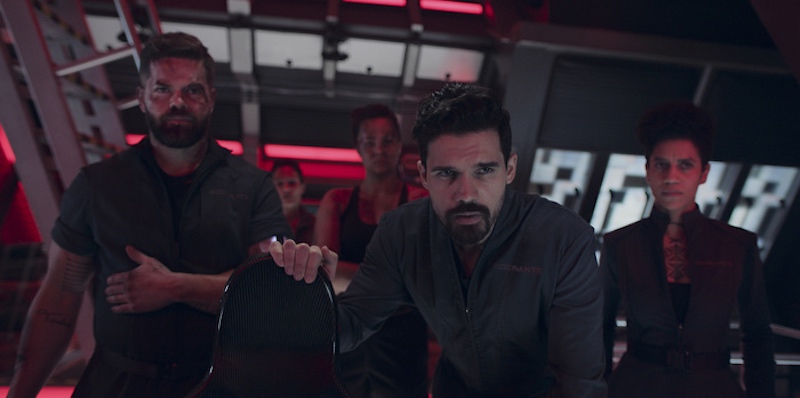 Once again it's time for a brand new episode of The Flickcast. The podcast about stuff nerds love. This week it's Episode 464: Across the Universe.
For this week's episode, Chris and Joe get deep into it with discussions, observations and, yes, opinions on various new and recurring topics. So yeah, kinda the same as last week. But don't worry, they're gonna mix it up soon. Until then . . .
Some of these topics include more on the Disney+ documentary series The Beatles: Get Back, the season premiere of The Expanse and the latest episode of Marvel's Hawkeye which is also, not coincidentally, on Disney+. Plus, the usual more. It's a big show. Please enjoy.
Because the episode is long, picks got cut for time this week. But don't worry, they'll be back. Until then, drink, eat and shop local if you can. It's important to support your local businesses.
If you like the show, please consider rating or reviewing it on Apple Podcasts, or your podcast app of choice. Every rating or review helps. And if you're really feeling it, consider becoming a patron and supporting the show on Patreon. That would be super cool.
Thanks for listening!
As always, if you have comments, questions, critiques, offers of sponsorship or whatever, feel free to hit us up in the comments, on Twitter, Instagram or, yes, even Facebook. Or shoot us an email. We don't mind.
Opening music by GoodB Music under Creative Commons License
End music by Kevin MacLeod under Creative Commons License
Image: Amazon Prime
Subscribe: Apple Podcasts | Spotify | Amazon Music | Stitcher | TuneIn | RSS