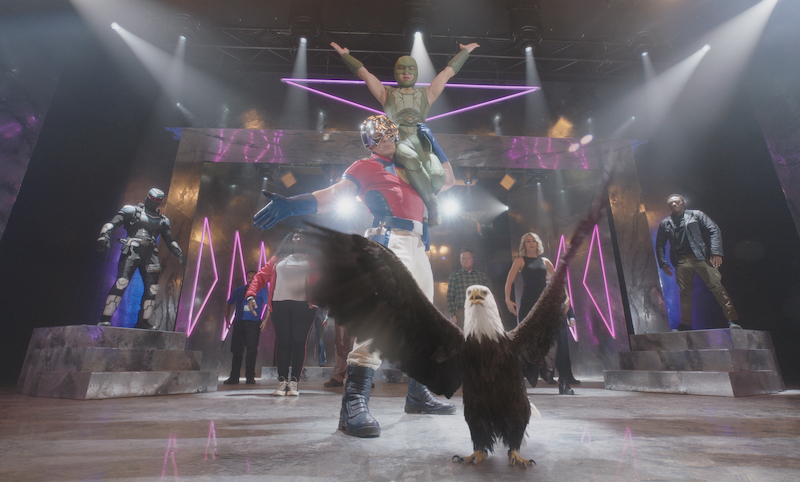 A new week and that means a brand new episode of The Flickcast. The podcast about stuff nerds love. This week it's Episode 469: From a Certain Point of View..
Some of the stuff nerds love discussed this week include the new trailer for Star Trek: Picard, a bunch of other Star Trek TV news, James Gunn's Peacemaker, The Book of Boba Fett, James Bond story ideas and a whole lot more. Plus, even a bit more and. Sadly, tangents have also returned. What are you gonna do?
Picks this week include Chris' pick of the Netflix series The Witcher and and Joe's pick of the opening title dance number from Peacemaker. Yes, that was his pick.
But before you say bad things about it, you should really check it out. It's pretty impressive. Be sure to check out The Witcher too, if you haven't already.
If you like the show, please consider rating or reviewing it on Apple Podcasts, or your podcast app of choice. Every rating or review helps. And if you're really feeling it, consider becoming a patron and supporting the show on Patreon. That would be super cool.
Thanks for listening!
As always, if you have comments, questions, critiques, offers of sponsorship or whatever, feel free to hit us up in the comments, on Twitter, Instagram or, yes, even Facebook. Or shoot us an email. We don't mind.
Opening music by GoodB Music under Creative Commons License
End music by Kevin MacLeod under Creative Commons License
Image: HBO Max
Subscribe: Apple Podcasts | Spotify | Amazon Music | Stitcher | TuneIn | RSS