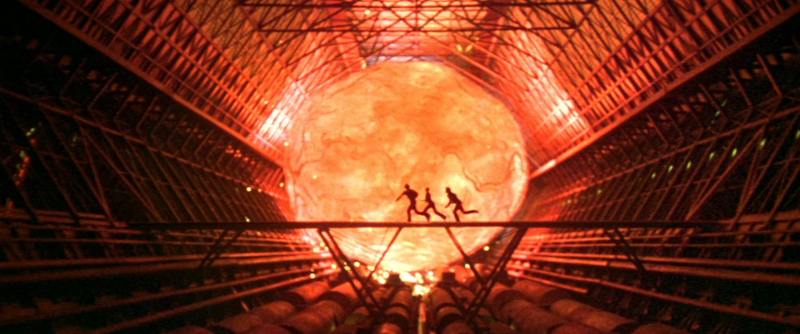 That's right. Once again it's time for a brand new episode of The Flickcast. The podcast about stuff nerds love. This week it's Episode 516: Gravity Sucks.
This week on the show the boys dive deep into several new and recurring topics. Some of these include The Last of Us, the Willow series on Disney+ and a lot more. There's also another installment of the new "The things that made us" segment.
Again, we know that's already taken, but it's just so appropriate so . . . anyway. This week it's the Disney classic The Black Hole. Yep, that one. Enjoy
And no, we're not endorsed or supported by Disney. Even if it seems like the boys are talking a lot about Disney properties this week. But they are willing to learn.
Picks this week include Chris' pick of all the amazing AirTags from Apple and Joe's pick of the Pro Series 34 from Traeger. Yep, he picked a smoker/grill. We are turning into a cooking podcast. Oh well, nerds gotta eat.
If you like the show, please give it a rating or review on Apple Podcasts, or your app of choice. Every rating and review helps. And if you're really feeling it, consider becoming a Patron and supporting the show on Patreon. That would be super cool.
Thanks for listening!
As always, if you have comments, questions, critiques, offers of sponsorship or whatever, feel free to hit us up in the comments, Twitter, Instagram or, yes, even Facebook. Plus, our newest Discord Channel is now live. Click the link for an invite and be sure to check it out.
Opening music by GoodB Music under Creative Commons License
End music by Kevin MacLeod under Creative Commons License
Image: Disney
Subscribe: Apple Podcasts | Spotify | Amazon Music | Stitcher | TuneIn | RSS