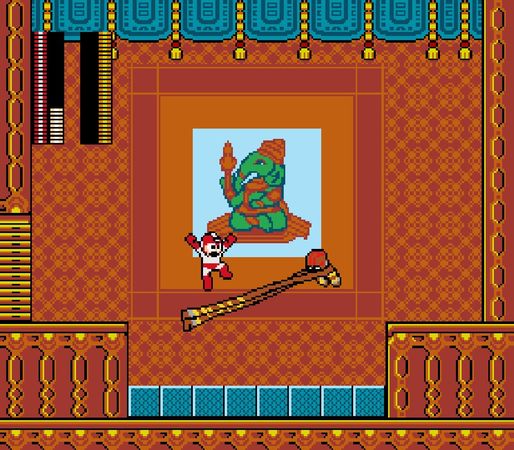 In 2010, Mega Man fans rejoiced at the announcement of Mega Man Universe which included appearences from Capcom all stars like Ryu from Street Fighter and Arthur from Ghosts 'n Goblins… but were subsequently disappointed at its cancelation in March of 2011. Since, there has been little news on the future of Mega Man. But that didn't mean those fans would sit back and wait. If something was going to happen, they were going to take matters into their own hands.
This past weekend, Capcom revealed the announcement trailer of Street Fighter X Mega Man. A fan made PC title, it will be distributed from Capcom's community site www.Capcom-Unity.com. Just in time for the conclusion of Street Fighter's 25th anniversary and the beginning of Mega Man's, this title will be distributed for free from Capcom.
Capcom talks about how this crossover came about:
Best of all, this is a true collaboration between Capcom and its fans. Singapore superfan Seow Zong Hui (maybe you've seen his Dhalsim skills?) approached our own Christian Svensson back at EVO 2012 with the skeleton of SFxMM running on a laptop. Seeing the potential and serendipitous opportunity, Sven shared it with GregaMan and I a week later. We evaluated (aka played to death) it and said uh yeah, this is pretty damn cool. Then it all started coming together.
Take a look at the full reveal trailer below where Street Fighter II alumni Ryu, Chun-Li, Blanka and Dhalsim can all be seen. In addition are new SF characters like Rolento, Rose, Urien and C. Viper. It is surprising that the two franchises are actually a pretty good fit for each other. Even the coincidence that there are normally eight robot masters in each Mega Man game and Street Fighter II revolved around eight world warriors (which may have been an even better fit if all eight of those had actually been chosen. It will be interesting to see how Mega Man and his Street Fighter inspired powers work on PC though instead of a controller.
Watch the full trailer below, take a peek at the screens and let us know what you think about Street Fighter X Mega Man.