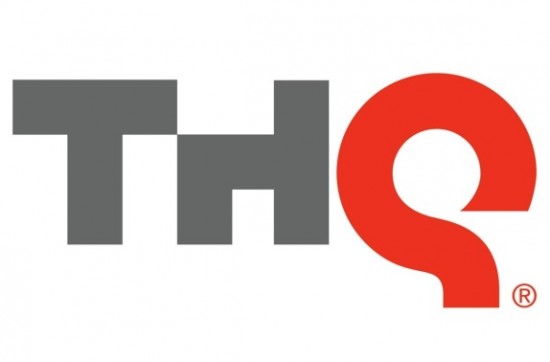 Since we started covering games, we have always had an eye on THQ and its franchises. From the WWE and UFC fighting games to fantasy adventures like Darksiders and sci-fi worlds of Warhammer 40,000: Space Marine to even the modern day gone wrong Saints Row, THQ has been a huge part of gaming for the better part of the past twenty years. Unfortunately, this past week THQ was forced to declare bankruptcy in hopes of somehow finding a way to save the jobs of as many employees as possible and keep their games in progress still alive.
There are a few options to what could happen to THQ. First, it could be bought out by another company and have its portfolio absorbed into the new company including licenses. Another option would be the company dissolves and its assets including studios are auctioned off. If either were to happen, it is possible that we would see some of the THQ franchises picked up by other studios and studios picked up by other publishers. But the question then begins, what would the good combinations be for publishers and studios as well as studios and franchises.
Volition and Saints Row
Volition has proved they get open world gaming. After seeing Grand Theft Auto take a more gritty, serious route, Volition took Saints Row the total opposite, off the wall and over the top path that made Saint's Row: The Third one of the most amusing games in recent memory. It is also the only game to take the open world path not made by Rockstar that gets mentioned in the same breath as Grand Theft Auto. With a bigger budget, it could do what Activision has been hoping for and go toe to toe with GTA. Activision has the buying power to make sure this franchise makes it their way, especially with no large open world experiences headed their way in the near future.
Yukes and WWE
Though not a traditional sport, the WWE games have sold strong for THQ and are a great annual franchise moneymaker for any publisher. The team at Yukes behind the game has mastered their engine and continues to make improvements to it yearly, essentially making it the only wrestling game even worth touching (especially after Midway's failure with a TNA game).
After EA's failure entering into the MMA world, it might be worth looking into picking up Yukes for a sure thing franchise that will continue to sell as long as the team behind it keeps putting out quality products. It may want to focus on a single WWE game each year though instead of saturating the market with spinoffs like WWE Legends of WrestleMania or WWE All-Stars should they make the purchase.
Metro 2033
While the concept was interesting behind Metro, sales were lackluster but the game still announced a sequel. Apocalyptic survival in a first person shooter set in post nuclear war Russia, what studio could take that and turn it into a hit? Bethesda Softworks has shown its ability to take basically dead franchises and give them new life with both great gameplay and story like they did with Fallout 3 and Fallout: New Vegas. If there was someone you could trust with taking the concepts behind Metro 2033 and turning it around, Bethesda may be the one to do it.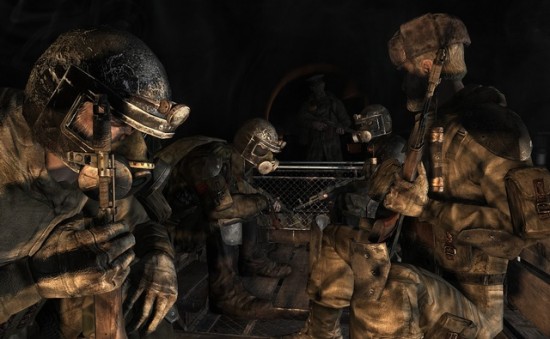 The Warhammer 40,000 License
While many may think that Blizzard may be the logical fit for the Warhammer 40,000: Dawn of War franchise with their experience with sci-fi RTS gaming, Blizzard wouldn't want to split their attention to control a franchise that isn't competing on the same level with them. Valve on the other hand may want to take a look at the Dawn of War games as they have already stepped up and shown interest in going head to head with Blizzard with the MOBA world. With a similar dynamic to MOBA gaming in RTS games, Valve can throw down a second gauntlet (and possibly a middle finger) at Blizzard to say they can not only compete with them, but they are ready to do it on multiple battlegrounds.
At the same time, Valve may not want the Warhammer 40,000: Space Marine franchise. But do you know who might? Epic. With Gears of War sometimes criticized for its concepts that resemble those of the long time Warhammer 40,000 table top game including the combination chainsaw gun, it seems like Epic could utilize the existing franchise but add new gameplay aspects to turn it into a viable melee combat FPS.
Darksiders
Darksiders was quickly compared to a darker Legend of Zelda with more adult themes. Darksiders II was also featured as a launch window title for the Wii U. Nintendo has already shown interest in helping bring near dead franchises back to life as they are doing with Bayonetta 2, they could use the opportunity to make Darksiders III their "adult" Legend of Zelda game. With members of the Zelda development team working on it, they could make the gameplay improvements needed along with a bigger advertising and branding budget to turn things around for War and Death if anyone is hoping to see their other two apocalyptic brothers in the future.