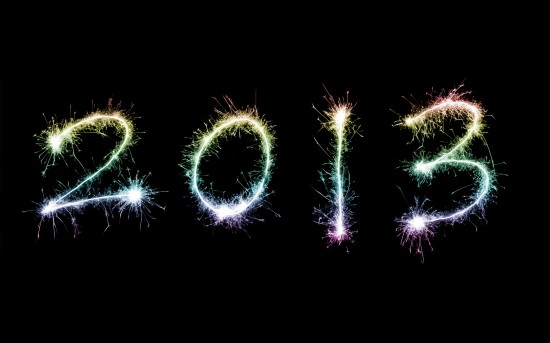 As you probably noticed last week that 2012 was a momentous year in gaming, it is time we take a step back to let it all sink in. (momentary pause) Well now that that's over, it's 2013 and everything is ready and rearing to kick off.
The early part of 2013 is packed with huge games like Bioshock Infinite, Aliens: Colonial Marines, Lost Planet 3 and of course the juggernaut of Grand Theft Auto V. But there is a lot we don't know about 2013 still, especially with an uncommonly light release schedule for the last few months of the year. So, here are The Flickcast Five top gaming predictions for the year, 2013.
1. Cliffy B Will Open a New Development Studio
In late 2012, Cliff Bleszinski announced that he was leaving Epic Games. During the revival of Epic Games, Cliffy B would become a figurehead for the company, making one of the most memorable E3 entrances when he cut through a wall to make his way onto stage using a Lancer. Having been with the company for so long though, Ciiff decided it was time to part ways to explore future endeavors. While we don't think there was any bad blood between Cliff and his old team, he would have most likely been pigeonholed into working on titles that Epic wanted him to as opposed to being given the freedom to start his own new ones. While he might remain quiet for the early part of the year, before 2013 ends we think Cliff will be gathering a new team to launch his own studio. Think of it as the same scenario as the guys from Infinity Ward creating Respawn… minus all the lawsuits. With a creative genius like Ciffy at the helm, don't expect just a Gears of War clone. But it is probably safe to expect things to be a little bloody.
2. Kingdom Hearts 3 Will Be Announced
A beloved crossover between two major players in the entertainment world, Kingdom Hearts was a perfect combination of the SquareEnix Finaly Fantasy mythos with the loveable Disney cast of characters and locales. This year, there is going to be a Kingdom Hears 1.5 HD Remix. It will include revised graphics from Kingdom Hearts Final Mix and Kingdom Hearts:Chain of Memories. It seems like an interesting time to re-release these titles now and could be one of two things for SquareEnix. It could be used to gauge the current level of interest in the Kingdom Hearts franchise. Or, as is more likely, it can be SquareEnix's way of getting hype back up about the Kingdom Hearts property in preparation for a new, upcoming Kingdom Hearts 3 which fans of the series have been impatiently waiting for. While the hardcore is ready for it, the more casual audience may need a remind that Kingdom Hearts is still around and a reason to give it a go.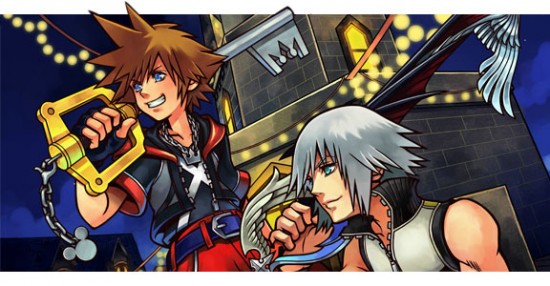 3. Activision Will Purchase the THQ Property Saints Row
With THQ declaring bankruptcy at the end of 2012, it is possible that they made need to take some drastic steps in order to stay in business. One of these could be liquidating certain assets. While Saints Row has been a hit for them, it isn't a yearly franchise they can quickly crank out in order to keep a constant revenue stream like they have with titles like the WWE games. The people who would be able to afford to invest into making Saints Row a yearly franchise would be one of the big guns like EA or Activision. With Activision Blizzard owning the two largest IPs today in gaming between Call of Duty and World of Warcraft, it wouldn't be a surprise to see them try and overtake the third, Grand Theft Auto V. While Saints Row hasn't beat GTA yet, it is the series with the most potential to do so with an over-the-top world and compelling characters in a sandbox environment. Should THQ need to put Saints Row up for sale, Activision would be remiss not to immediately snatch it up.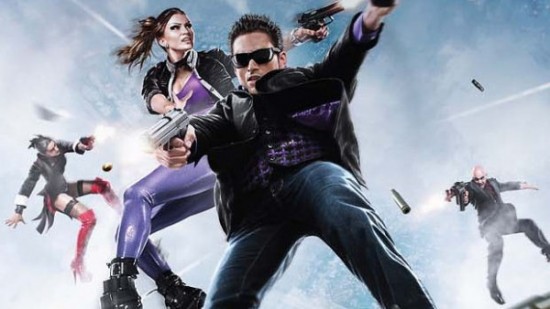 4. Grand Theft Auto V Will Be the Highest Selling Game of 2013…until the Next Call of Duty Comes Out
There is no game in the early part of 2013 with more hype than Grand Theft Auto V. Other publishers are scrambling to make sure their games aren't released on the same day as this massive title and subsequently buried by the lack of attention they will receive by trying to compete with it. With about nine months of 2013 to sell, it is pretty likely that GTA V will be the biggest selling game, possibly even setting first half of a year sales records for any game.
But when November rolls around, the next Call of Duty will release, whether it is current or next generation consoles, and it will top GTA V's numbers. Whether it beats its own previous records set with the launch of Call of Duty: Black Ops II though remains to be seen.
5. Sony Will Release the PlayStation 4 Before the Next XBox from Microsoft
Tons of people are predicting the release of the next generation of Sony and Microsoft consoles in the coming year but our prediction is that specifically Sony will attempt to usurp Microsoft's early momentum gained by the XBox 360 by beating them out of the gate with the PlayStation 4. With this most recent generation, the PlayStation came out a year later than the XBox 360 with a higher price point. Should both manufacturers actually wait until E3 to announce their new systems and prepare to launch them in the upcoming fall, Sony's press conference will happen the day AFTER Microsoft's. If Sony wants to change the uphill battle they had in the US that they did with the PlayStation 3's launch, they will be ready to make changes at the last minute according to the Microsoft announcement.
While it is a short time frame for both companies to announce and release new systems, the lack of big games currently announced for the end of 2013 could be a strong indicator along with all the leaked tech information coming that the two new consoles could be hitting store shelves before Black Friday 2013.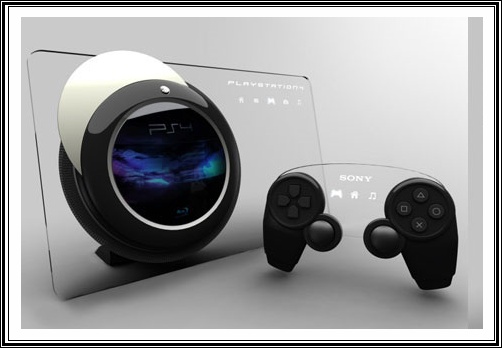 Just remember, these are just our predictions. Please feel free to add some of your own in the comments below! Oh, and we don't want to predict it but we HOPE The Last Guardian finally comes out before 2014 hits.