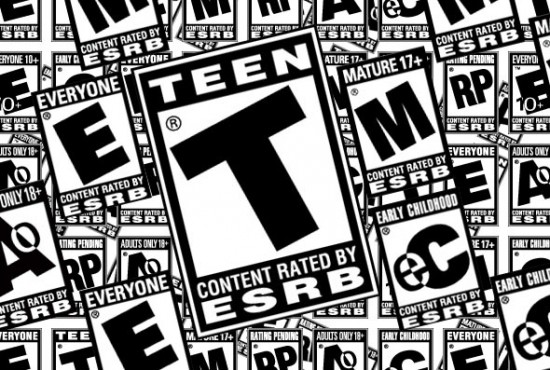 Since the events of Sandy Hook in Newtown, CT, the argument about violence in games and the effect it has on children has been reignited. Recently, Vice President Joe Biden spoke to everyone from gun owners to experts in the entertainment and gaming industries to try and find ways to prevent another tragedy like Sandy Hook from happening. And when a call came for a ban on assault weapons, the NRA responded by trying to shift the blame solely to the media, including the gaming industry, since the offender was reported to have played "violent video games."
Obviously, there are many issues that contributed to the tragedy at Sandy Hook and the events that led to it. I cannot even begin to fully explain them all and to try would be socially irresponsible on my part. However, there there are some aspects of it, and the resulting controversy, I feel I need to address.
First, the NRA. The National Rifle Association blaming the media, and the gaming industry in particular, is an irresponsible act. Instead of asking the questions about what caused the individual to commit such a heinous crime, the NRA instead, since they felt unfairly blamed, tried to shift the blame somewhere else. They called into question someone else's constitutional right in order to protect their own and in the end just came across as cowardly for it.
Since the NRA made its statement, I have seen groups present convincing and well thought out arguments that "assault weapons" are not the cause of an unhinged individual committing the actions that the offender in Sandy Hook did. I completely understand the position of the NRA as a way to protect the rights of responsible gun owners and they are not representing the "gun nuts." What I do have a problem with is how the NRA chose to take a cowardly defense by trying to find a scapegoat instead of defending their position with facts.
Aside from the NRA, the media as a whole needs to take a look at how they report on violence and sexuality in gaming. At first it was television and movies and then it became music. But after the music industry went through Senate hearings and began regulating themselves by posting "explicit lyrics" on packages (which arguably increased the sales of some albums), the media targeted the evolving world of gaming, this time stating that the graphic images which are somewhat laughable in its low-res infancy were the cause of violence. While the gaming industry took the music industry's stance of self regulation, because there hasn't been a new target for the media to focus on and the technological innovations of the industry have made games appear more realistic it is still in the main target for the mainstream media to sensationalize.
The main stance the media seems to take is because games are an interactive form of entertainment, as opposed to passive forms like movies and television and required to be more physically engaging than a book, it has a stronger influence on those who interact with it. They constantly show some of gaming's most violent imagery which is being made for an adult audience that parents are allowing their children to play because gaming is a better babysitter than television is anymore and trying to make it look like it is the industry pushing this upon children.
The first reality check is that these games are almost always rated M for Mature 17+ by the Electronic Software Ratings Board, or at the VERY least Teen. Like television, movies and music, parents need to be aware of what they are giving their children and at least helping them through the context of the experience. For example, my cousin's husband plays Halo 4 with his eight year old son but makes sure his son knows the game takes place in a fictional universe. He also does not allow his son to play games featuring intense scenes of gore or sexuality like you would see in Gears of War or Grand Theft Auto.
The second reality check is that there is not one accredited study that shows a direct correlation between violence in gaming and violence in real life. While I do believe  gaming violence can desensitize some people towards a lesser act of violence like being hit in the face, I don't believe someone who plays games is desensitized solely by gaming to the point that they have no regard for human life. Being a declared gamer who has played more hours of games and watched more hours of professional wrestling and violent movies than I could count, I struggled to watch the news of what was going on only an hour from my house during the events of Sandy Hook. If gaming had desensitized me like the media would claim, then I'd be scared to think what state I would have been in.
The media is also guilty of never turning the microscope on themselves. No news agency will ever consider they may be enabling other disturbed individuals by giving these criminals one one last moment of glory and a chance to go down in history. Do I believe the news media is the reason these people snapped and committed such heinous acts? No more than I believe any other one factor is the cause. The causes are many. But the media is so hung up on getting ratings during a tragedy, they don't want to examine their own effect on the situation or future ones and that too is irresponsible.
There is no easy answer here, but that's what some people want. A blanket ban on anything, whether it is assault weapons or violent games is only going to be a band-aid that won't last. Evil people do evil things and that is the scariest thing of all.
We aren't going to live in a perfect utopia where everyone is happy and crime and murder are distant memories. It is a matter of identifying the people who are at risk of committing such actions and finding the proper ways to help them. It is not going to be an easy task but kneejerk reactions to ban the freedoms of millions because of the actions of an unstable few are not going to solve the problem either.