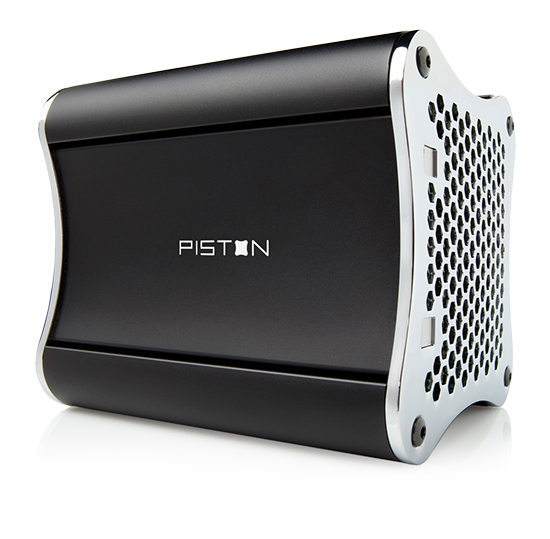 After longstanding rumors that Half-Life and Team Fortress developer Valve were in the process of developing their own console/gaming rig were debunked finally, the "Steam-Box" is finally available for preorder. Rumors began after Valve was said to be involved with the Xi3 hardware developer.
It was clarified today on an article on IGN.com from a Valve spokesperson, "Valve began some exploratory work with Xi3 last year, but currently has no involvement in any product of theirs." But luckily for Xi3, the reputation and possibility of Valve entering the hardware market carried over to their Piston console which has been referred to up until its recent reveal as the "Steam-Box".
The Piston will most likely be the most talked about gaming rig coming out this year. Even without Valve's involvement, the rumors put this piece of hardware to the spotlight of the video game world. While Xi3 may put out quality products, they don't have that mainstream name that Valve does. Because of this rumor though, it appears that now everyone who is everyone in gaming at least now has it on their radar.
The Piston will feature a 128GB SSD, 8GB RAM and 3.2Ghz Quad Core (R464) processor with a starting price of $899.99. For an additional $340, it can be upgraded to a 256GB SSD or up to a 512GB for an additional $750. After SXSW ends though, the preorder price will jump up to $999.99 for the base unit. Preorders can be placed now from Xi3's website.