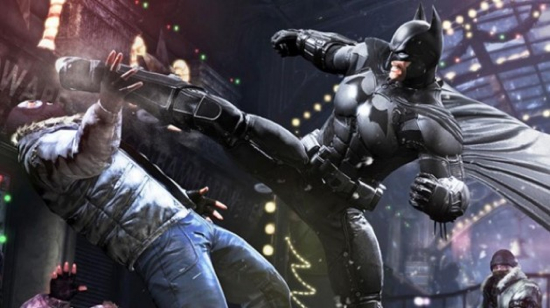 This past weekend at Dallas Comic Con, the voice of Batman, Kevin Conroy, confirmed he would be returning to the Batman: Arkham series in the upcoming prequel, Batman: Arkham Origins. After a rumor surfaced in April that Conroy was done with the series, there was a lot of hesitance from series' fans that someone else may be voicing the Dark Knight (because they have heard what happens when Christian Bale does it).
Early in the video below, Kevin discusses his involvement in the project and how he has been working on it for more than nine months. There is tons of hype right now around Batman: Arkham Origins as teaser trailer featuring Deathstroke going toe to toe with Batman from last week revealed a longer version would be premiering later today. So far, we've seen a healthy number of Batman villains represented in the two previous Arkham titles but there is a lot of excitement as to who will make their Arkham debut this time.
While Mark Hamill has stated he wouldn't be returning to the voice of the Joker, this begs the question if all that was just a ploy, Hamill's expectations after the end of Batman: Arkham City or if the Joker will even appear in Batman: Arkham Origins in any way.
Keep an eye peeled for the full Batman: Arkham Origins trailer set for release later today and stick to the Flickcast for more information as it becomes available.