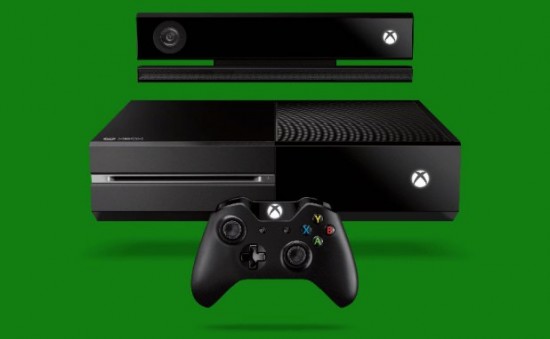 Since we already told you the important facts about the XBox One yesterday, I thought I would take time to let it sink in and then give my reaction to what was announced. Any of you follow me on Twitter saw my initial reactions yesterday, but I wanted to be fair and take a step back before voicing my actual thoughts instead of just hoping for retweets. This isn't about being a fanboy or ranting, but just my honest reactions to the announcements.
First off, the name has to be addressed. I like the fact that Microsoft didn't go with calling the console just "XBox" again and at least the "One" differentiates it. I call my current console the "360" in conversation and I don't doubt that I'll end up calling the XBox One just the "XBox," but it was at least better than Apple's iPad, iPad 2 and then "new iPad." And let's be honest, the name isn't what sells a system as the Wii proved since every gamer ripped that name to shreds.
Also, thank you to Microsoft for showing the system. They needed to do something to separate themselves from Sony and the PlayStation 4 and rather than continue the pissing contest that is going to reach E3, they just showed what it looked like. Much like the name, the overall look of the system isn't going to make or break the sale of a console (again take a look at the Wii). I was happy to see most of the design on the controller remained and was happy to see the D-Pad had been changed as it is especially reviled by fighting gamers.
Hooray for Blu-Ray. Although that means my HD-DVD is now officially in the same category as Betamax and Laserdisc.
I appreciate Skype being on the XBox One and integrated with the "Snap" feature, but I feel like I'll never use it. The last thing I want when watching TV or a movie is to have someone talking to me. Maybe if I was a sports guy and wanted to talk trash during a game with my friend across the country during a basketball game, I'd be down. But if I am watching The Walking Dead, don't you dare try calling me during the show.
One thing I do stand by from my earlier Tweets is that there was way too much focus on the TV and interactive entertainment center aspect rather than the games. Leading off with TV features instead of games felt like a kick in the nuts. Show us a new controller and then go to Kinect letting me watch ESPN. Not what I was hoping for here guys. Oh yeah, and to do all that buildup with the NFL and only announce interactive fantasy football didn't mean a thing.
One major concern comes from the EA exclusives and the option for developers to require connection to the cloud for their games. EA does not have the best track record with connectivity on launches. The last thing I want to see as an XBox fan is that there is a massive backlash because on launch day, no one can actually play Madden because of a rush hitting all of the servers at once. EA Ignite being exclusive to the XBox One is also interesting and begs the question why Sony didn't get the option or if they chose not to take it.
For some reason Quantum Break has FMV. It wasn't just "really good graphics." It was Full Motion Video. I don't know why.
I am genuinely excited for the Halo live action series, and it didn't have anything to do with Steven Spielberg playing Pong. Some of the writing during the conference was atrocious by the way. Telling a generation that despises the corporate system and doesn't want to grow up to be their parents that their console is going to become the "water cooler" is not a selling point. But, I did love the Forward Unto Dawn series and I am happy to see this Halo live action is going to have more life than just a YouTube series.
Call of Duty: Ghosts is kind of what I expected. While I had thought this would be in the same continuity of the Modern Warfare games, I was right that it would basically just be a much prettier Call of Duty.
XBox One needed a showcase piece for its processing power and having hi-res soldiers with hairy arms and dogs with tattoos in their ears is the way for them to do it. And by the way, going back to the writing, whoever said that this dog would make me care about it gave me flashbacks to Peter Molyneux talking about the dog in Fable 2 and we know how that turned out.
In the end, it is going to be the games that define the system and it has been announced that there are 15 exclusives coming to the XBox One already with 8 of those being new IPs. That's the excitement for me. It's not just about Halo or Forza. There is new content coming, although I hope the XBox One press conference at E3 shows off something more compelling than Quantum Break.
Stay tuned to The Flickcast for more on the XBox One which is coming out later this year.