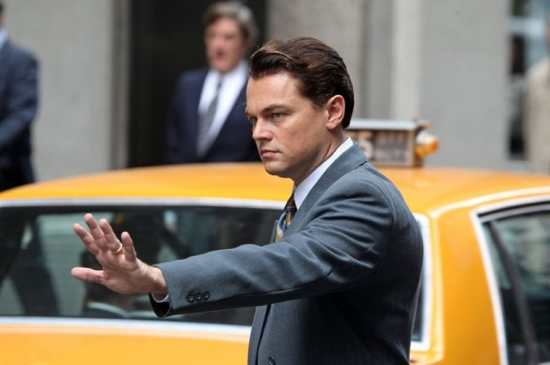 This first trailer for The Wolf of Wall Street actually came out last night, but that's okay. We still feel it's important enough to bring to you.
That mostly because its Martin Scorsese teaming up with Leonardo DiCaprio again. They seem to do pretty well together before. Check out The Departed if you don't believe us.
In this one, a biographical crime pic based on the memoir by Jordan Belfort, DiCaprio plays the hard partying "boiler room" stockbroker who scammed $200M from investors and was indicted for securities fraud in 1998.
Also in the film are Matthew McConaughey, Jonah Hill, Jean Dujardin, Rob Reiner, Kyle Chandler, Margot Robbie and Jon Bernthal. Look for this one to hit theaters on November 15.
Check out the first trailer after the break.