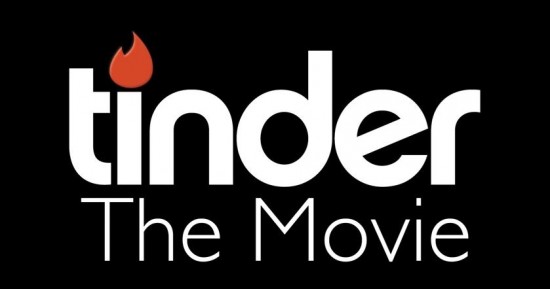 As the Flickcast's resident bachelor, I am well acquainted with the world of dating apps. Of those, one that stands out amongst the crowd is Tinder. What starts out as a binary system of yes or no, users are able to hop on and swipe one way if they are interested and another if they aren't. Get a match and skip the initial fear of rejection since you only find out if someone is interested in you if you both have swiped yes. But since it is a dating iPhone app, it is ripe for comedic mocking and possibilities. That brings us to Tinder: The Movie.
Tinder: The Movie is a mashup of the popular dating app combined with the storytelling from The Social Network's trailer. What Bad Weather Films does alongside fellow YouTubers Matthias, Justin James Hughes and Olga Kay is create one of the most interesting and comical trailer parodies currently on YouTube. These guys hit all the beats with their humor but still get across why the Tinder app is as popular as it is because of its unique functionality. Sam, from Bad Weather Films, takes the starring role while his counterpart Peter takes the role of the computer geek that makes it all possible.
Take a look for yourself at Tinder: The Movie and let us know what you think in the comments. Also head to Bad Weather Film's YouTube channel for more of their work.