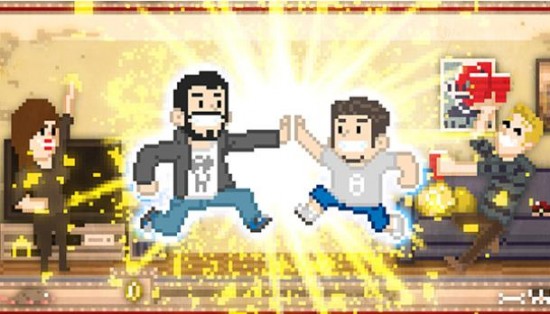 'Tis the season and we at The Flickcast along with the Whiskey and Waffles team want to point everyone in the direction of one of our top gift recommendations. Every month, WallE and I get a Loot Crate shipped to our HQ and proceed to compete over the items inside. The reason we can't share is because the stuff inside is just too cool to spread the wealth.
What we recommend is that people make sure to buy each of their loved ones a subscription which starts at $13.37 a month (yes, their price is "LEET" so you know these guys know what they are doing). If you head to www.lootcrate.com/whiskeyandwaffles and use the code "whiskeyandwaffles" you'll get a 10% discount.
As mentioned, WallE and I cannot share. So that lead us to create the Loot Crate War. Last month, we competed for zombie related swag. November was all about celebration between the 50th Anniversary of Doctor Who and the birth of a new console generation with the PlayStation 4 and XBox One launching.
We won't spoil what's inside but I will tell you how we competed. Last month, we had random challenges but we decided to step our game with X-Men trivia. While WallE has home field advantage being one of the biggest X-Men fans I know but I'll let you check out the video after the break to see what was in the Loot Crate and how it turned out.