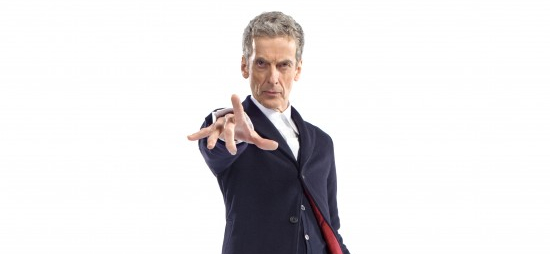 New Doctor means new clothes. The Twelfth Doctor is getting into the Whovian swing of things by choosing an outfit all his own. BBC America has released the first image of Doctor Who actor Peter Capaldi in what will likely be his signature costume.
At first glance, Calpaldi's look is old school with a bit of modern flair. While there is no bowtie or extra long scarf or Converse shoes to stand out, the clothes do fit the man. As Capaldi said, "He's woven the future from the cloth of the past. Simple, stark, and back to basics. No frills, no scarf, no messing, just 100 per cent Rebel Time Lord."
Of course all Whovians know that the Doctor's outfit usually has a story behind it but fans will have to wait until later this year to learn how and why the Twelfth Doctor picked his costume. The specifics of the outfit, according to BBC America, are: a dark blue Crombie coat with red lining, dark blue trousers, a white shirt and black Doc Marten shoes.
"New Doctor, new era, and of course new clothes," lead writer and executive producer Steven Moffat added. "Monsters of the universe, the vacation is over – Capaldi is suited and booted and coming to get you!"
Filming for Capaldi's debut season, which will include returning companion Clara (Jenna Coleman), is currently underway in Cardiff.