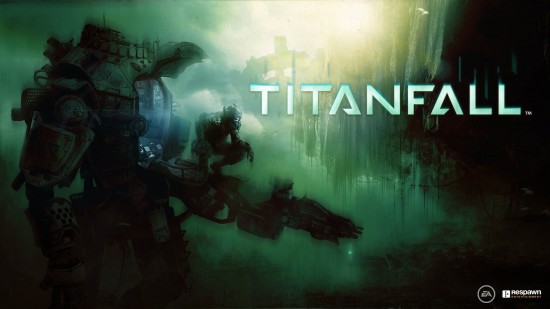 These kids today have it too easy. Back in our day there were certain aspects of being a gamer you just had to deal with. Polygons could be maxed out on screen. You'd have to use your imagination to see what the little collection of blocks represented. And one thing we all knew was that if you made it into the beta testing phase of a game, things were bound to be broken. But that was to be expected. A beta wasn't a finished product and you "paid" for the early gameplay by dealing with the bugs. Kids today don't get betas. They just get an extended demo and that's why they don't know the pain we went through growing up.
What brought on this jaded old man tirade you ask? The Titanfall beta of course. Don't misinterpret, there is nothing wrong with the Titanfall beta. Between the beta and the awesome art book I got today (don't worry, a review is coming soon), I am going to be picking up Titanfall on launch. But when playing it, it hasn't been a beta experience. The game runs smooth, controls great and looks fantastic. The only limits are some of the maps and weapons not being fully unlocked. It's basically a smaller version of the final product. And that's not a beta. It's a demo. But they've changed the name because beta access is a better buzz phrase for marketing.
The truth is, those of us who went through it all before know what it really is. It's no different than the demo discs we used to get for our PlayStation or the XBox 360 discs that used to come with Official XBox Magazine. We are getting a sneak peek at something in hopes of getting us to buy a product on day one. If the community for the game is this strong already, surely day one will be loaded. But it's not a beta. it's not buggy and there isn't going to be enough time to fix anything majorly wrong at this point before launch anyway. At best, the beta has acted as a stress test for the servers. But you can't tell the public that. "Join our stress test" is a horrible marketing phrase. Who would want that?
Titanfall's beta is out right now on XBox One and PC, with the XBox One beta open to everyone with a Gold XBox Live account. Titanfall is releasing to XBox One, XBox 360 and PC on March 11th. Stay tuned to the Flickcast for more on Titanfall including a review of the Art of Titanfall book from Titan Books.