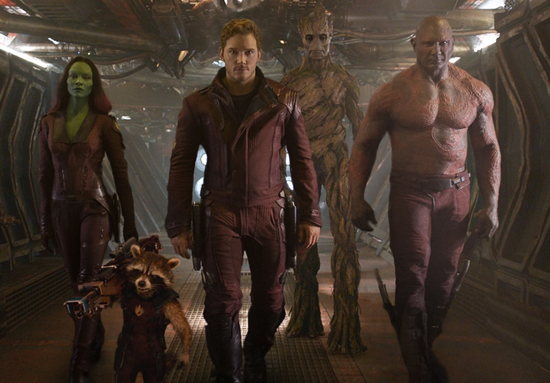 After a move to a new day and time and some personal problems last week, the boys are finally back with a brand new episode this week! That's right, it's another new episode of The Flickcast on its new day: Wednesday!
And yes, as we said before, it's still the same great show, just on a new day. So, let's get to it.
This week Chris and Joe take on some new topics including the Guardians of the Galaxy trailer, the Marvel universe, the (potential) death of Nick Fury, a Black Widow movie, the return of Heroes and 24, what makes a movie star, some Oscar predictions and a whole lot more.
That's right, the ever-present more. And, 11% more sincerity this week. Yes, we're trying.
This week's picks include some awesome stuff. You'll just have to listen to find out as we're too lazy to put them here. Besides, it would ruin the surprise.
As always, if you have comments, questions, critiques, offers of sponsorship, or whatever, feel free to hit us up in the comments, on Twitter, at Facebook, Google+ or via email.
Subscribe: Apple Podcasts | Spotify | Amazon Music | Stitcher | TuneIn | RSS