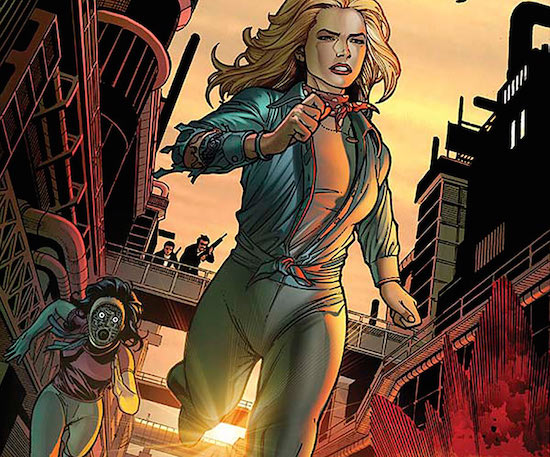 That's right folks, we're going for the record. Two episodes … in a row! As always, no need to thank us. We do it for the love.
Speaking of love (or similar), Chris and Joe have a whole slew of new and recurring topics for the show this week. Some of these topics include the return of Agents of S.H.I.E.L.D., Star Trek movie casting rumors, the Marvel vs. Jack Kirby Estate lawsuit, the return of the Bionic Woman and a whole lot more, more, more.
Picks this week include Chris' pick of the novel Patient Zero
 by Jonathan Maberry and Joe's pick of the new Bionic Woman Season Four comic written by Brandon Jerwa with art by David T. Cabrera and cover by Sean Chen.
As always, if you have comments, questions, critiques, offers of sponsorship, or whatever, feel free to hit us up in the comments, on Twitter, at Facebook, Google+ or via email.
Subscribe: Apple Podcasts | Spotify | Amazon Music | Stitcher | TuneIn | RSS