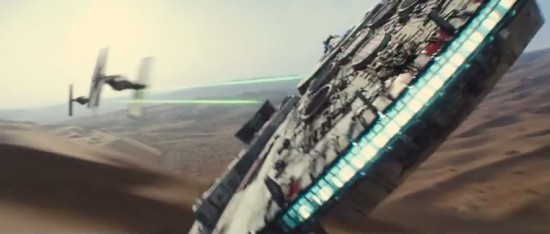 That's right folks, it's that time. Time for the brand new teaser for the trailer for the next Star Wars movie, The Force Awakens. And at only about 88 seconds, quite a tease it is.
In it you do get a few glimpses of some of the new faces coming up in the new movie. You also get to revisit some old friends (at least one) in the form of the ever-reliable Millennium Falcon.
You know the ship. It made the Kessel run in less than twelve parsecs. That is, if you believe a certain scoundrel's account of past events.
At any rate, it's here and it's after the break. And yes, we kinda dig it and yes we're pretty darn excited for the movie. But really, who isn't?