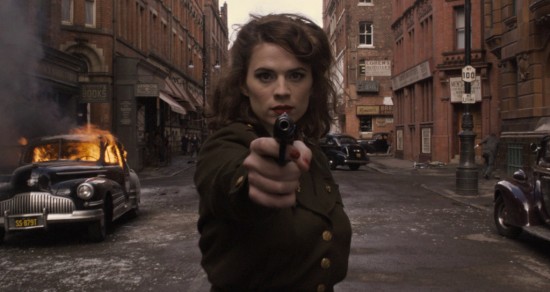 We hope everyone had a great holiday and took some much deserved time off. We sure did. Now, with all that out of the way, we can get back to doing what we do, well, pretty decently. That's right, it's time once again for a brand new episode of The Flickcast.
Yes, we know this one is coming a day late. Sorry.
On this week's episode Chris and Joe cover many new and recurring topics. Some of these topics include the new Marvel TV series Agent Carter, the new Ant-Man teaser and trailer, the hero qualities of Paul Rudd, DC movie rescheduling (again), the new Star Wars movies and a whole lot more.
Picks this week include Chris' pick of the classic 1960 sci-fi movie The Time Machine, starring the late Rod Taylor, and Joe's pick of the Starz series Black Sails, which isn't the series about pirates that sucks starring John Malkovich. It's the other one.
As always, if you have comments, questions, critiques, offers of sponsorship, or whatever, feel free to hit us up in the comments, on Twitter, at Facebook, Google+ or via email.
Subscribe: Apple Podcasts | Spotify | Amazon Music | TuneIn | RSS