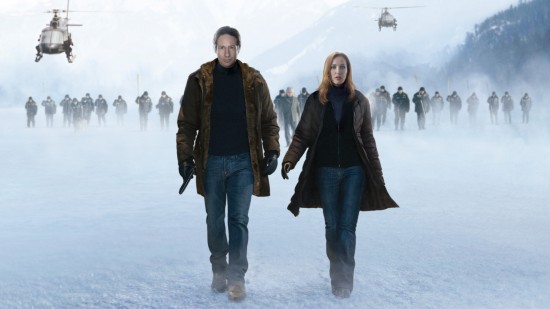 Hopefully starting a trend for 2015 of uninterrupted weekly episodes we have, in fact, a brand new episode of The Flickcast for your listening pleasure. Not that we're counting, but so far that's two in a row for the new year. Not bad. Not bad at all.
Turning to more important matters, on this week's show Chris and Joe cover many new and recurring topics, as is usually the case. Some of these include the recent Oscar nominations and "controversy", the rumored new X-Files TV series, the latest Avengers: Age of Ultron trailer, the "mess" that is the upcoming Fantastic Four movie, more on the new Twin Peaks TV series, 24 potentially without Jack Bauer, Zachary Levi starring in the Heroes reboot and a whole lot more. Yep, more.
Picks this week include Chris' pick of the new Amazon pilot Mad Dogs, created by Shawn Ryan of The Shield and The Unit, and Joe's pick of the new Syfy TV series 12 Monkeys, based on the film by Terry Gilliam.
As always, if you have comments, questions, critiques, offers of sponsorship, or whatever, feel free to hit us up in the comments, on Twitter, at Facebook, Google+ or via email.
Subscribe: Apple Podcasts | Spotify | Amazon Music | Stitcher | TuneIn | RSS