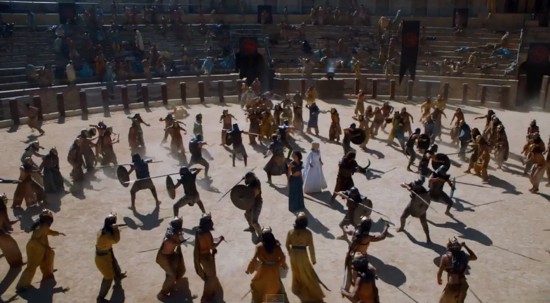 Just when you thought this was going to be a normal, boring Friday comes this bit of awesome. That's right folks, the first "official" Game of Thrones season 5 trailer is here!
It's got everything you could hope for: action, drama, suspense, fights, boobs, dragons, romance and whole lot more. Looks like this upcoming season is gonna be pretty damn cool.
Check out the trailer after the break. We've given you two ways to watch. A YouTube version and the version posted to the official Game of Thrones Facebook page. You're welcome.
Look for Game of Thrones to return to HBO for its fifth season on April 12.