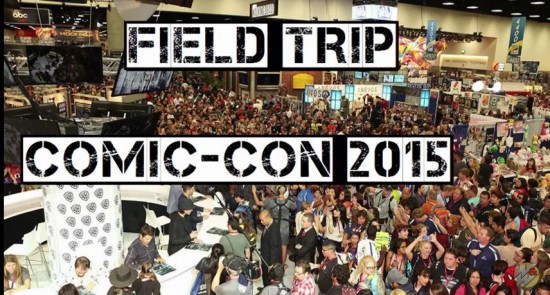 Comic-Con comes and goes but the memories never leave… because we take video… and add music to it… and post it to YouTube. This was the 7th year The Flickcast has been at SDCC, and though the whole crew couldn't make it down this time, those of us who did made sure to fully represent. As always, way more happened than we could fully capture on camera but we did our best to catch as much of it as possible as we could.
Some of the highlights for this year:
The Deadpool trailer blowing us away.
Everyone in Hall H for the Friday night Star Wars panel being rewarded with free passes to see John Williams live.
JC running the Assassin's Creed obstacle course and not dying.
Joss Weadon spotted on the dance floor at Geek & Sundry's party.
Finally making it into the Hasbro line and getting all the exclusives we wanted.
And Everything Else in this Video!