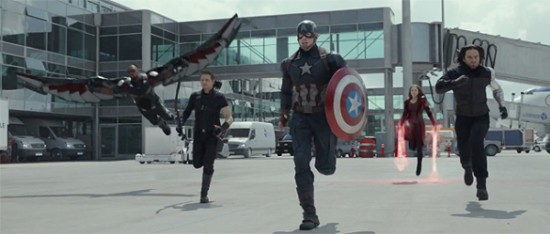 It's Friday again and basically the weekend! But before you head off to find the next Mr. or Ms. Right (unless you've already found them), take a few moments and listen to this brand new episode of The Flickcast! Or maybe you'll end up listening with a new (or current) person in your life? Try it. Could be fun.
Listening alone, with a friend (or two), here's what you can expect from this week's episode: Supergirl! Captain America: Civil War! Star Wars! The Walking Dead! Legends of Tomorrow! More! More! More!
Picks this week include Chris' pick of the classic horror film Poltergeist and Joe's pick of Greg Rucka's Black Magic, with art by Nicola Scott.
As always, if you have comments, questions, critiques, offers of sponsorship, or whatever, feel free to hit us up in the comments, on Twitter, at Facebook, Google+ or via email.
Subscribe: Apple Podcasts | Spotify | Amazon Music | Stitcher | TuneIn | RSS