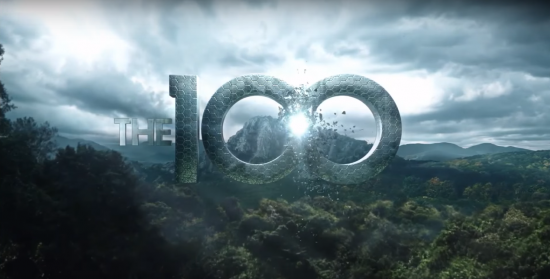 Fans of The 100, if you thought this season was going to pull back from the insanity, think again.  At WonderCon 2016 all the cast and creator Jason Rothenberg could talk about was what is still in store for the Grounders and the Skykru as a new enemy emerges.
Speaking during interviews at WonderCon, Rothenberg jumped right in to discuss how Lexa's controversial death will play out through the end of the season. The key is the chip that was taken out of her. "Everyone is going to be after this chip," he said. "It's going to drive this story into a very intense direction."
This is going to link up with season three's major underlying story, the introduction of the AI known as ALIE. Raven has a personal score to settle with the AI. Earlier this season Raven, still suffering with pain from her leg injury, learned the AI was taking all of her happy memories.
Speaking about her character, Lindsey Morgan said, "Because she had to learn to be strong, she will always be strong…It's going to be very interesting coming up, I'm very excited to see that." She also teased the "fight of the century" between Raven and ALIE.
She might not be alone. Devon Bostick says Jasper "seems to be pulled out of his head a little bit with this Raven storyline and ALIE and being given a mission." It's about time too. Jasper's been suffering for a while after losing a loved one in season two.
"He's distracted from his emotions for once," Bostick continued. "He's given the chance to not be by the bar so I'm excited for him to go off on this journey and come back to a version of Jasper we've seen before but also excited to see what triggers him along the way. There's going to be some interesting scenes happening in the future."
Bob Morley is also excited for fans to see where the AI storyline takes them, noting "there's some really great scenes that I loved shooting with Marie [Avgeropoulos] and Eliza [Taylor] that I can't wait for people to see and everyone else has done such incredible work."
Of course, Clarke, played by Taylor, is the one most hit by Lexa's death. But Taylor loves the resiliency of Clarke and believes she'll use this heartbreak to propel her forward. "It's going to be really, really tricky for her [moving on after Lexa] but she'll push on somehow in the way that Clarke always does; that's what I love about my character. She's just relentless when it comes to what's best for her people."
But what about this new enemy? "A new threat rises that means everyone better figure out a way to get together or they're all going to be toast," Rothenberg teased.
The 100 airs on the CW on Thursday's at 9 PM.