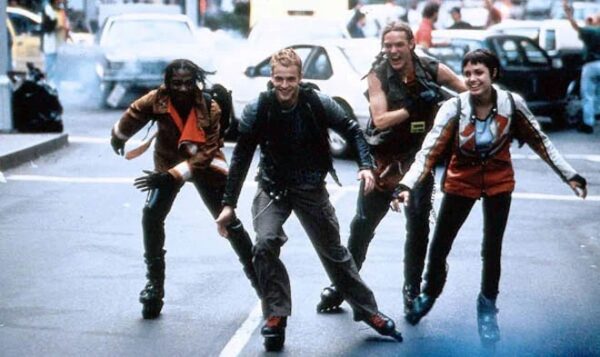 It's a brand new episode of The Flickcast. In fact, it's an extra bonus episode just for International Podcast Day! What's better than one episode of The Flickcast in a week? Two episodes! That's right.
On this "positive and looking forward" episode Chris and Joe get deep into all the things they're looking forward to watching and listening to through the end of 2020 and beyond. They also look back on a few of the things they've enjoyed during the unusual times we're living in.
Some of the topics covered include the movies Hackers and Swordfish, the Doctor Who Experience, Y: The Last Man, Mandalorian Season 2, Star Trek: Discovery Season 3, the next James Bond film, upcoming Marvel TV series and movies like Wandvision, Falcon & Winter Soldier and Black Widow and of course, Joe's favorite band Marillion.
They also manage to talk about a certain world event (but just a little), further developments in film and television production and therapy through podcasting. Plus, of course, the usual more.
WARNING: This episode contains discussions about COVID-19, mental health and quarantine. We understand not everyone is in a place to talk about or hear discussions surrounding these issues. Please do what's best for you. Stay safe everyone.
As always, if you have comments, questions, critiques, offers of sponsorship or whatever, feel free to hit us up in the comments, on Twitter, Instagram or, yes, even Facebook. Or shoot us an email. We don't mind.
We're back baby!
Image via Warner Bros.
Opening and end music by Kevin MacLeod under Creative Commons License
Subscribe: Apple Podcasts | Spotify | Amazon Music | Stitcher | TuneIn | RSS