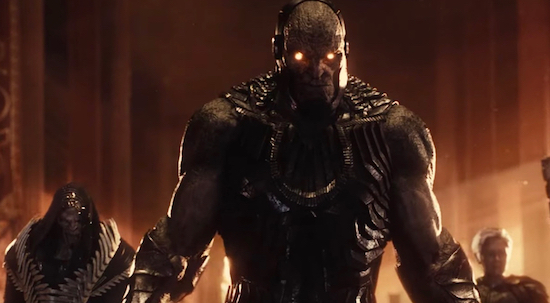 It's time for another new episode of The Flickcast. The pop culture podcast about stuff nerds love. This week it's Episode 425: Living In a Society.
On the episode Chris and Joe are back on their bullshit and discussing a bunch of new topics. Some of these include the recent crisis in Texas, the latest episode of WandaVision, the new trailer for Zack Snyder's Justice League, the reboot of Mortal Kombat, the great South Korean sci-fi epic Space Sweepers, DC's "adult" version of Titans, proper measurements of things, living in a society (of course) and a whole lot more.
They also manages to veer off-topic a few times, as happens with these two. So expect those tangents you know and love. Other than that, this episode is a bit shorter than the last few (thank goodness) but still manages to punch you right in the earholes.
Also, no formal picks this week except Chris' reminder to watch and enjoy Space Sweepers. Oh, one more thing. Two more, really. If you get a moment and feel like it/can do it, consider rating or reviewing the show on Apple Podcasts and supporting the show on Patreon.
Thanks for listening!
As always, if you have comments, questions, critiques, offers of sponsorship or whatever, feel free to hit us up in the comments, on Twitter, Instagram or, yes, even Facebook. Or shoot us an email. We don't mind.
Opening and end music by Kevin MacLeod under Creative Commons License
Image: DC/Warner Bros.
Subscribe: Apple Podcasts | Spotify | Amazon Music | Stitcher | TuneIn | RSS