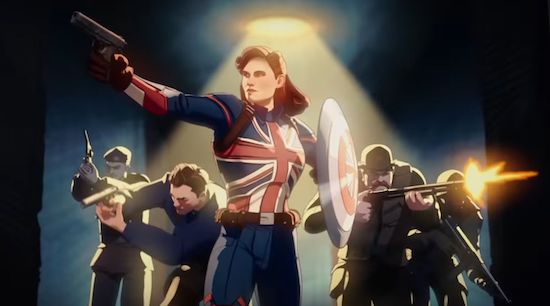 It's time for another edition of Trailer Time. This week it's the brand new one from Marvel for their next streaming blockbuster series What If . . .?
The series, which explores what would happen if major moments from the MCU films occurred differently, stars Jeffrey Wright as The Watcher, who narrates the series. It also features most of the major MCU actors voting their animated characters including Chris Hemsworth, Tom Hiddleston, Hayley Atwell, Josh Brolin, Michael Rooker, Karen Gillan, Michael B. Jordan, Mark Ruffalo, Sebastian Stan, Natalie Portman, Jeremy Renner and Chadwick Boseman.
Gotta say, this looks pretty awesome and gives fans a lot of interesting and exciting variations on their favorite Marvel characters and stories. I mean, Captain Carter? Come on, that's cool. We're in.
What If . . .? starts streaming on Disney+ on August 11. Until then, check out the trailer below.