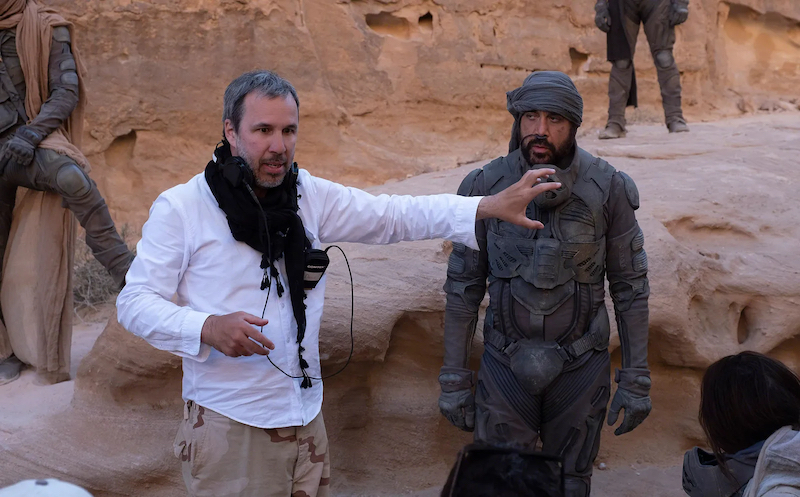 It's time for a brand new episode of The Flickcast. The podcast about stuff nerds love. This week it's Episode 458: Turn the Inner Eye.
On this week's episode Chris and Joe dive right in with discussions, observations and, yes, opinions on various new and recurring topics. Really, would you expect anything else?
Some of these topics include set safety and working conditions in the aftermath of the tragic death of Halyna Hutchins on the set of Rust, the fate of Y: The Last Man and, of course, the recently released Dune. Yes, that's right, Denis Villeneuve's Dune has finally arrived in theaters and on HBOMax.
What do Chris and Joe think of it? Well, you'll have to listen to find out.
In addition to the above, you can also expect the usual "more" and a few tangents. They might even talk about music again. Spoilers: they do. Maybe that's a topic for a full episode? We'll see.
Picks are back this week with Chris' pick of the Hulu series Only Murders In the Building starring Steve Martin, Martin Short and Selena Gomez and Joe's pick of Future Past, the new album from Duran Duran. Yes, that Duran Duran. And, of course, both of our heroes also picked Dune. See it on the biggest screen you can.
If you like the show, please consider rating or reviewing it on Apple Podcasts, or your podcast app of choice. Every rating or review helps. And if you're really feeling it, consider supporting the show on Patreon. That would be cool.
Thanks for listening!
As always, if you have comments, questions, critiques, offers of sponsorship or whatever, feel free to hit us up in the comments, on Twitter, Instagram or, yes, even Facebook. Or shoot us an email. We don't mind.
Opening music by GoodB Music under Creative Commons License
End music by Kevin MacLeod under Creative Commons License
Image: Chiabella James / Vanity Fair
Subscribe: Apple Podcasts | Spotify | Amazon Music | Stitcher | TuneIn | RSS