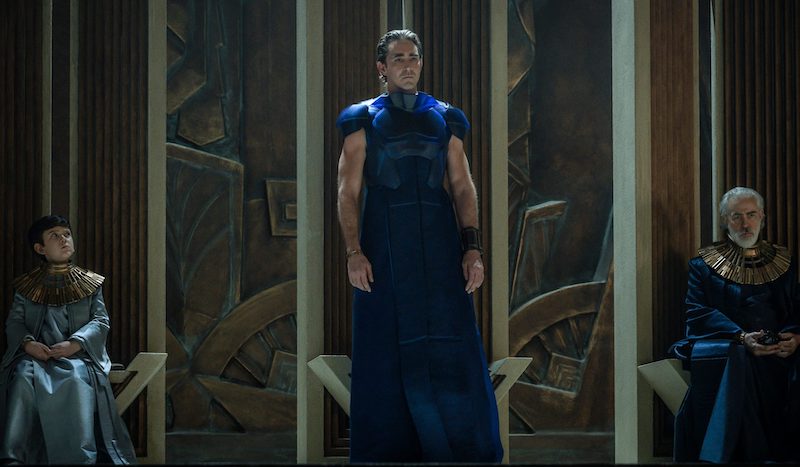 It's time for a brand new episode of The Flickcast. The podcast about stuff nerds love. This week it's Episode 459: The Dream Cast.
On this week's rather long episode, Chris and Joe get deep into it with discussions, observations and, yes, opinions on various new and recurring topics. That's kinda what they do, right?
Some of these include potential cast for the recently announced Dune Part 2, the new trailer for Lightyear, the return of John Woo to American action filmmaking, the latest on the Apple TV+ series Foundation and Invasion and, of course, a whole lot more.
What actors do the boys see taking on roles in the Dune sequel? You know you'll just have to listen to find out.
Picks are back this week with Chris' pick of the amazing Lino coffee mugs from the folks at Not Neutral and Joe's pick of "Be Hard on Yourself," the latest single from the world's greatest band (his words) Marillion. You know he'd have to work them in again one of these days.
If you like the show, please consider rating or reviewing it on Apple Podcasts, or your podcast app of choice. Every rating or review helps. And if you're really feeling it, consider supporting the show on Patreon. That would be cool.
Thanks for listening!
As always, if you have comments, questions, critiques, offers of sponsorship or whatever, feel free to hit us up in the comments, on Twitter, Instagram or, yes, even Facebook. Or shoot us an email. We don't mind.
Opening music by GoodB Music under Creative Commons License
End music by Kevin MacLeod under Creative Commons License
Image: Apple TV+
Subscribe: Apple Podcasts | Spotify | Amazon Music | Stitcher | TuneIn | RSS