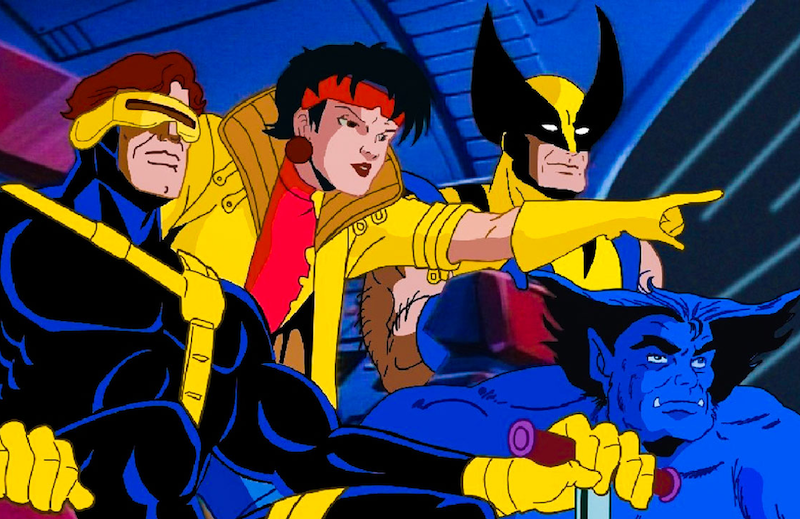 A new week and that means a brand new episode of The Flickcast. The podcast about stuff nerds love. This time it's Episode 471: Waiting for Cyclops.
Joe is off this week so we've got special guest co-host John Carle on the show. Some for the stuff nerds love Chris and John discuss during this episode include The Book of Boba Fett (aka Mando season 2.5), playing D&D during a pandemic, what success means in the comic book industry, building a YouTube following and, most importantly, John's new podcast Cyclops is Waiting for Me where he and co-host Rod Kim recap every episode of the 1992 X-Men animated series. Plus, there's even a bit more.
Picks this week include Chris' pick of the Apple TV+ docuseries Watch the Sound and John's pick of The Flintstones comic series, written by Mark Russell with art by Steve Pugh. So cool.
If you like the show, please consider rating or reviewing it on Apple Podcasts, or your podcast app of choice. Every rating or review helps. And if you're really feeling it, consider becoming a patron and supporting the show on Patreon. That would be super cool.
Thanks for listening!
As always, if you have comments, questions, critiques, offers of sponsorship or whatever, feel free to hit us up in the comments, Twitter, Instagram or, yes, even Facebook. Plus, our newest Discord Channel is now live. Click the link for an invite and be sure to check it out.
Opening music by GoodB Music under Creative Commons License
End music by Kevin MacLeod under Creative Commons License
Image: Disney / Marvel
Subscribe: Apple Podcasts | Spotify | Amazon Music | Stitcher | TuneIn | RSS