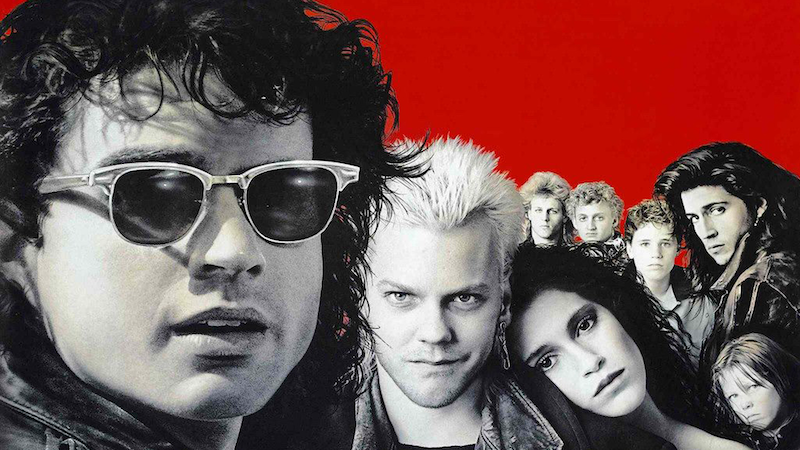 It's time for the further adventures of The Flickcast. The podcast about stuff nerds love. This week it's Episode 541: Never Grow Old.
On the show this week Chris and Joe get busy with discussions about, as you may have guessed, some new and recurring topics. Some of these include the continuing SAG strike, Christopher Nolan's (rumored) James Bond movies, potential casting of said (potential) James Bond Movies, more on Ahsoka and the return of Loki to Disney+ for season 2 and quite a bit more. And yes, tangents have returned, so fear not.
Picks this week include Chris' pick of the 1987 classic The Lost Boys (just in time for Halloween!) and Joe's pick of the recent Tom Cruise blockbuster Mission Impossible: Dead Reckoning (part 1). That's a mouthful. Damn. Enjoy!
If you like the show, please give it a rating or review on Apple Podcasts, or your app of choice. Every rating and review helps. And if you're really feeling it, consider becoming a Patron and supporting the show on Patreon. That would be super cool.
Thanks for listening!
As always, if you have comments, questions, critiques, offers of sponsorship or whatever, feel free to hit us up in the comments, Twitter, Instagram or, yes, even Facebook. Plus, our newest Discord Channel is now live. Click the link for an invite and be sure to check it out.
Opening music by GoodB Music under Creative Commons License
End music by Kevin MacLeod under Creative Commons License
Image: Warner Bros.
Subscribe: Apple Podcasts | Spotify | Amazon Music | TuneIn | RSS