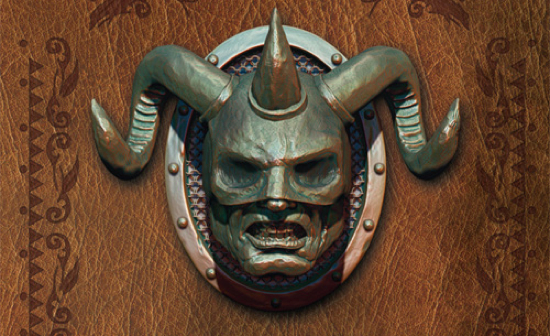 AD&D (aka Advanced Dungeons & Dragons) is here to stay and after almost forty years, it's popularity has never been higher. Back in the day, we played a lot of adventure modules that came directly from original publisher TSR. Some of our favorites were the ones for beginners, like the "Slave Lords" series.
Now, we can get those modules again, this time in a brand new hardcover collection, complete with the original artwork. That's right, Wizard of the Coast has got us covered:
Ranked the 20th greatest Dungeons & Dragons adventure of all time by Dungeon magazine in 2004, these four modules — A1: Slave Pits of the Undercity, A2: Secret of the Slavers Stockade, A3: Assault on the Aerie of the Slave Lords, and A4: In the Dungeons of the Slave Lords – are together again, complete with original black-and-white interior art.
Added to the collection is an all-new fifth adventure — A0: Danger at Darkshelf Quarry — that players can use to kick off an AD&D campaign that pits a group of adventurers against the evil Slave Lords! Module A0, designed for levels 1-3, sets the stage for events that unfold throughout the remainder of the "A" series.
The new collection is available today right here. Click through for full descriptions of the classic modules in the collection.
Continue Reading →