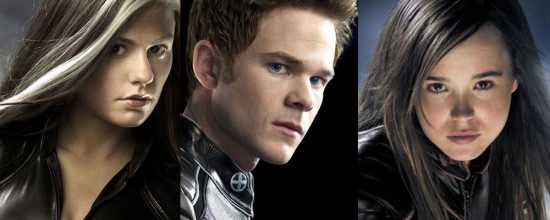 When it was announced that Matthew Vaughn was leaving the director's chair for X-Men: Days of Future Past, the geek community felt an inescapable fear that things might be falling apart. Even the seemingly good news that original X-Director Bryan Singer was coming back didn't seem to dissuade the growing fear that Fox was once again messing up the X-Men.
Then the online nerd populous started putting two and two together. If the next film was going to tackle one of the most famous comic book time travel stories, and the director was the guy who made the first two great X-Men movies, would we be getting a giant cross generational X-Men X-travaganza?
Well, the answer seems to be a resounding yes, and according to the twitter account of Bryan Singer himself it keeps getting better:
Very excited to welcome #annapaquin, @ellenpage &@shawnrashmore to #XMen #DaysofFuturePast – thank you @BrettRatner for letting them live!
Joining the already announced Hugh Jackman, Patrick Stewart and Ian McKellen, these three original X-Actors confirms that as much of the original gang as possible is coming back to help tie the First Class universe with the original films. Hopefully leading up to a single, coherent cinematic universe to rival Marvel Studios' own Avengers stable.
It is X-citing to see Singer go all in on the concept of inter-film co-mingling. The original X-Trilogy never reached the rock bottom, and there is quality left to be explored with those characters. It also allows Fox to jump right in the shared universe, multi-film, event movie game with out the years of setup seemingly required. Which is particularly sour news for Warner Bros. and DC as they might have to compete with two popular Marvel cinematic universes before they can get Justice League out.
Also interesting to note, with Ellen Page returning, this will be the 4th X-Film to feature Kitty Pryde, but only the first time an actress has reprised her role. So all of those fan fictions about the fact that the X-Men movie version of Kitty Pryde is a Time Lord wont be getting a new regeneration this time around.
X-Men: Days of Future Past will be hitting cinemas next summer.